Published: 30 Jul at 12 PM Tags: Dollar, America, USA, India, Mexico, Turkey,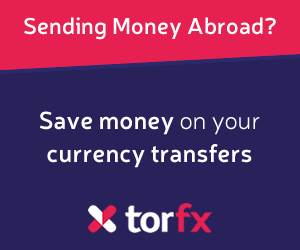 The Rupee softened against several of its most traded rivals in the aftermath of the Reserve Bank of
India
's rate decision.
Although economists had expected the central bank to leave rates unaltered, the tone of the policy statement was surprisingly dovish.
The RBI also asserted that it will taper the liquidity tightening measures recently brought in to defend the Rupee when the currency regains stability. According to the RBI this course of action will enable 'monetary policy to revert to supporting growth with continuing vigil on inflation.'
As some industry experts fear that the Rupee will be left defenceless and struggling if the central bank backtracks, the RBI comments saw the emerging-market currency decline.
India's growth forecast was negatively revised from a previous estimate of 5.7 per cent for the fiscal year to 5.5 per cent.
The Rupee is currently trading against the US Dollar in the region of 60.1300 – dangerously close to the record low which prompted the central bank's intervention back in July.
In response to the Rupee's movement economist Anjali Verma asserted: 'I do not think the RBI will reverse the current tightening steps [while] the Rupee remains around the 60 to a Dollar level. Only the issue of NRI bonds or an extended period of loosening from the Fed can reverse the Rupee's fortunes.'
To that end, investors will be firmly focused on tomorrow's Federal Open Market Committee policy announcement – during which a potential timeline for the tapering of US quantitative easing may be announced.
In other currency news,
Turkey
's Lira was able to strengthen yesterday ahead of Wednesday and the release of the Turkish central bank's trade balance report.
However, by Tuesday the currency had declined against its US peer. USD/TRY can be expected to experience movement as the day continues and US consumer confidence figures are published.
Yesterday
Mexico
's Peso slumped to a two-week low against its US counterpart as Peso volatility hit its highest level for almost a year and a half as a result of speculation surrounding the Federal Reserve and US quantitative easing.
According to economist Eduardo Suarez, volatility in the Peso has been driven by 'the whole tapering expectation [...] They're talking about reducing the pace at which they're providing stimulus. That expectation is what has been weighing on emerging markets in general.'
While the FOMC is this week's major piece of economic news, the Rupee, Lira and Peso could all fluctuate in response to today's US consumer confidence report.
An unexpectedly good result could support the US Dollar and see its rivals decline.
As of Tuesday, 30th July 2013, the Pound Sterling currency rates mentioned within this news item were as follows:
GBP USD exchange rate was 1.5236, GBP INR exchange rate was 92.1651, and GBP MXN exchange rate was 19.4522.