Published: 14 Apr at 3 PM Tags: Euro, Dollar, Pound Sterling, America, UK, Eurozone, Australian Dollar, New Zealand Dollar, Canadian Dollar, Australia, New Zealand, USA, Canada,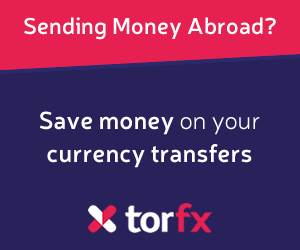 Pound (GBP)
The Pound (GBP) exchange rate has weakened this week following the announcement that the Bank of England's Chief Economist, Andy Haldane, would be leaving the bank next month.
As a result, the Pound (GBP) suffered from concerns that because one of the bank's more hawkish members is leaving, that the BoE could take a more dovish stance in the months and years ahead.
In the absence of influential UK economic data today, GBP investors are instead monitoring the UK's Covid-19 situation.
Any signs of rising coronavirus infection rates, therefore, would be GBP-negative.
Euro (EUR)
The Euro (EUR) stumbled today despite receiving some uplift earlier this week because of its negative correlation with the US Dollar (USD), which suffered due to the US Food and Drug Administration (FDA) calling for a pause of the Johnson & Johnson Covid-19 vaccine.
In Eurozone economic data, today saw the release of the Eurozone's latest Industrial Production figure for February.
The figure by -1%, sparking off concerns for the Eurozone's industrial and manufacturing sector.
Analysts at Reuters said:
'Eurozone industrial output declined as expected in February after expansion in January, dampening prospects for economic growth in the first quarter after a solid end to 2020 for manufacturers.'
US Dollar (USD)
The US Dollar (USD) fell today owing to renewed confidence in the US economy, which is the largest in the world.
Ahead of today's speech from the Federal Reserve's Jerome Powell, USD investors are gearing up to what is expected to be further bullishness about the outlook for the US economy.
As a result, we could see the US Dollar begin to suffer as demand for the safe-haven currency slides on a more optimistic mood about the global economy.
Canadian Dollar (CAD)
The Canadian Dollar (CAD) has held steady for much of this week despite the oil-sensitive 'Loonie' beginning to benefit from rising oil prices. WTI crude prices have held above $60 barrel.
Any further signs of rising oil prices, however, would see the Canadian Dollar creep higher against some of its competitors.
Australian Dollar
The Australian Dollar (AUD) benefited from 11-year high Australian consumer confidence levels. As a result, AUD traders have become more confident about the outlook for the nation's economy.
However, 'Aussie' investors will be awaiting tonight's Australian unemployment data for March. Any signs of rising joblessness would prove AUD-negative.
The New Zealand Dollar (NZD) stabilised today thanks to the Reserve Bank of New Zealand (RBNZ) holding its interest rates at 0.25%.
As of Wednesday, 14th April 2021, the Pound Sterling currency rates mentioned within this news item were as follows:
GBP EUR exchange rate was 1.1498, GBP USD exchange rate was 1.3775, GBP AUD exchange rate was 1.7834, GBP NZD exchange rate was 1.9291, and GBP CAD exchange rate was 1.724.