Published: 17 Apr at 9 AM Tags: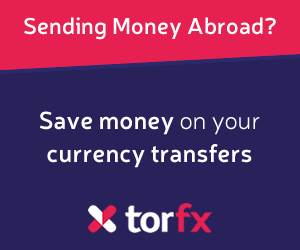 As the world grows ever more international the need to transfer money overseas has become increasingly important for both business and everyday life. Whether you want to go on holiday abroad, buy a property overseas or to just bailout a travelling family member you will need to send your money abroad. This is a step by step guide to the cheapest and best ways to make a currency transfer, including who provides a foreign exchange service, the benefits and what to avoid.
What is the foreign exchange market?
First you need to know what the foreign exchange market is. Well the FX, forex or foreign exchange market is the market where international currencies are traded and converted. Financial organisations from across the globe act as traders between a vast variety of buyers and sellers, from massive businesses to holiday makers. Currency conversion is the process that allows modern day international trade to be possible. If a company in the
United States
wants to import goods from the UK, it has to pay in Pound Sterling even though its own income is in US Dollars. In a typical exchange, one party buys a quantity of a currency by paying a quantity of another currency.
How much does a currency exchange cost?
When moving money from one country to another, you need to be aware of extra and sometimes hidden costs which fall into two categories. To avoid a nasty surprise and to avoid spending more than you should, make sure to check which companies or groups charge.
The two categories are:
Fees are the main and most obvious extra cost when making a currency exchange with some institutions and companies charging a number of extra fees such as commission or charges. Many providers levy a lot of charges upon their customers.

Exchange rates are the hidden charge for a money transfer. Many companies claim to be commission free but then fix their exchange rates so that you get less value for money. Various factors influence the value of currencies ranging from government policy, economic factors such as recessions and consumer confidence meaning that the exchange rate is constantly changing.
Who provides a foreign exchange service?
Many places provide foreign exchange services, ranging from travel agents to specialist foreign exchange brokers. The obvious choice for most people however, is to use the high-street banks and post office.
The worst choices to use for your currency exchange are the services provided at ports and airports. They often charge plenty of fees and charges as well as offering the least favourable exchange rates. Despite banks being the obvious choice for your currency transfer they too often inflict hidden charges upon their customers. Most of them also fix their exchange rates at the start of the day which rarely benefits their customers. By fixing the rate in the morning their customers miss out on any favourable movements in the exchange rate, as a bank customer you will not see the benefit of an advantageous move.
The most commonly traded currencies
The foreign exchange market is massive and is continuing to grow with a daily turnover of over $3.98 trillion. The UK handles up to 36% of all transactions making the country the most important foreign exchange centre in the world. The foreign exchange market is one of the most fluid markets in the world as it is constantly changing. Here are the most commonly traded currencies, as you can see the US Dollar dominates as it is regarded as the world's reserve currency and is always the currency of choice for traders and investors when times are tough or uncertain.


1.
US Dollar
$
84%

2.
Euro
€
39%

3.
Yen
¥
19%

4.
Pound Sterling
£
12%

5.
Australian Dollar
$
7.6%

The risky currencies
You need to be aware that not all currencies are regarded safe to transfer by the authorities such as the FCA. In fact over 38 national currencies are classed as high risk. They range from the currencies in nations such as Afghanistan, which are banned, to high risk ones such as the Mexican Peso. The reasons why some currencies are considered risky vary but the countries in question tend to either be experiencing war, terrorism or criminal activity. The nations considered high risk are often those that are bordering the world's trouble spots. For example, many Middle Eastern currencies are considered high risk due to the possibility of funds being sent to the conflict raging in Syria or to terrorist groups operating in Africa and the wider region.
The banks
For small payments abroad the banks are fine to use as they provide a number of useful services. For example, a number of banks allow you to transfer money to linked banks overseas without charge, however usually the foreign bank has to be a part of the same banking group as the one you use in the home country.
Post Office
As an alternative to the banks the Post Office also provides an international money transfer service. It allows customers to transfer between £250- £20,000 fee-free and the money tends to arrive at the chosen destination within three days. The rates aren't as good as those offered by specialist foreign exchange companies.
Sending cash instantly
If you can't wait several days to send your money and speed is of the utmost importance you can turn to few companies that do offer instant cash transfers to many locations all over the world. Be warned however that this method is not cheap. Such a method is needed for people that need to move cash at speed or where the recipient doesn't have a bank account in that country. A good example is if a relative who is travelling abroad needs cash as soon as possible due to them running out of funds or losing their cash cards. Using PayPal allows instantaneous transfers however it will charge you a 2.5% load fee to send the money. You and the recipient both need to have PayPal accounts also.
The benefits of using a currency broker to send money abroad
Finding the best exchange rates and methods of transfer can make a very big difference to the amount you eventually pay for something. You also need to ensure that the price you have to pay does not rise due to an adverse change in the exchange rate.
Here are the main advantages of using a currency broker
Foreign exchange brokers offer highly competitive exchange rates, helping you save money.

They offer lower transfer fees than many banks.

They can transfer your money more quickly than many banks.

They do not charge commission.

They can protect you from adverse currency movements, allowing you to lock in to favourable exchange rates, thereby fixing exchange rates for settlement in the future.

They have friendly, expert staff on hand to guide you through the process, often available outside of the normal opening hours of banks.
Foreign exchange brokers also offer a variety of options all designed to meet your foreign exchange needs whatever they may be. These include:
Forward contracts - are where you 'fix' an exchange rate so that you aren't affected adversely by currency fluctuations in the future.

Regular Payment Plans – for regular money transfers, e.g. pension or mortgage payments, which again can be 'fixed' for up to two years.

Spot Contracts - whereby you purchase currency 'on the spot', at the exchange rate of the day.

Regular overseas payments.
If you need to transfer money abroad on a regular basis then a Regular Overseas Payment Plan is just the type of service for you. Most banks and foreign exchange brokers offer this type of service to their customers. For example, if you need to transfer your pension overseas or have to pay school fees or a mortgage on a foreign property then you should consider using a Regular Overseas Payment Plan which offers a simple and highly cost effective way of sending money abroad on a regular basis. Be aware that banks typically add on a fee of £30 per transfer whereas specialist foreign exchange companies will not. Regular payment services are often quick and easy and once set up payments are done automatically on the day you choose.