Published: 16 Jun at 2 PM Tags: Euro, Dollar, Pound Sterling, America, UK, Eurozone, Australian Dollar, New Zealand Dollar, Canadian Dollar, Australia, New Zealand, USA, Canada, China, Germany,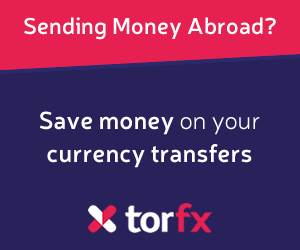 Pound (GBP)
\r\nThe Pound (GBP) fell to a one-month low against the US Dollar (USD) yesterday, following the UK government's decision to delay lockdown easing. Sterling also dropped in its currency pairing with the Euro (EUR).\r\n\r\nFallout from the government's decision overshadowed the publication of positive unemployment rate and earnings statistics. Figures show that unemployment has dropped and wage growth increased in April.\r\n\r\nLooking ahead, the UK's latest CPI findings may buoy the Pound as data shows a surge in inflation from 1.5% to 2.1% in May. This beats forecasts of a 1.8% rise.\r\n\r\n
Euro (EUR)
\r\nThe Euro (EUR) gained momentum yesterday as an uptrend in European stock purchasing saw the stock market post their eighth day of gains.\r\n\r\nIn addition, publication of
Germany
's consumer price index in yesterday's session continues to bolster the currency, as inflation rose to 2.5%. \r\n\r\nToday may see EUR/USD exchange rates weaken ahead of the US Reserve Bank's interest rate decision, as markets brace for potential changes to the bank's forward guidance.\r\n\r\n
US Dollar (USD)
\r\nThe US Dollar (USD) saw slight upwards movement yesterday, before levelling out in the second half of the session. The 'Greenback' is holding steady amidst a bearish mood in anticipation of the Fed's interest rate decision.\r\n\r\nThe modest pullback in the US Dollar was linked to a larger-than-expected contraction in domestic retail sales in May.\r\n\r\nUSD investors are keen to know whether the central bank may decide to taper bond purchases, in response to the recent surge in inflation.\r\n\r\nIt's possible that the US Dollar will continue to trade sideways as investors wait for the Fed's monetary policy update.\r\n\r\n
Canadian Dollar (CAD)
\r\nIn spite of rising oil prices, the Canadian Dollar (CAD) fell yesterday. While WTI crude sold at over $72 a barrel, USD's steady performance may have capped CAD's gains.\r\n\r\nCanada's inflation figures released later today may inspire movement in the 'Loonie', although the Fed's interest rate decision could overshadow its effect.\r\n\r\n
Australian Dollar (AUD)
\r\nThe Australian Dollar (AUD) traded higher overnight and continues to firm despite the Westpac Leading Index undershooting expectations by reporting a 0.06% decline in May.\r\n\r\nWith Chinese industrial production and retail sales figures printing below expectations however, the '
China
proxy' may see a downturn later in today's session.\r\n\r\n
\r\nThe New Zealand Dollar (NZD) also ticked higher in overnight trade in response to rising commodity prices.
As of Wednesday, 16th June 2021, the Pound Sterling currency rates mentioned within this news item were as follows:
GBP EUR exchange rate was 1.1665, GBP USD exchange rate was 1.3994, GBP AUD exchange rate was 1.8374, GBP NZD exchange rate was 1.9788, GBP CAD exchange rate was 1.7167, and GBP CNY exchange rate was 8.9522.