Published: 5 Jan at 5 PM Tags: Dollar, Pound Sterling, America, UK, Canadian Dollar, USA, Canada,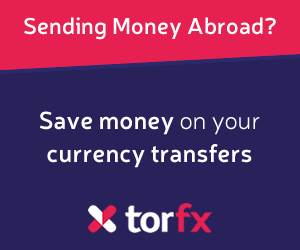 The British Pound to Canadian Dollar (GBP/CAD) exchange rate has been trending lower since markets opened this week.
As Britain's coronavirus situation worsens, the Pound has been shedding appeal. The Canadian Dollar has been able to capitalise on Pound weakness thanks to higher oil prices. This is because the Canadian Dollar is often correlated to risk and commodity sentiment, especially oil prices as oil is
Canada
's biggest export.
Since opening this week at the level of 1.7413, GBP/CAD has been trending with a downside bias as investors sell the pair. At the time of writing on Tuesday, GBP/CAD is trending in the region of 1.7303 - over a cent lower. GBP/CAD has shed most of last week's gains.
Pound Sterling (GBP)
Last night saw UK Prime Minister Boris Johnson announce that England would be put into a national lockdown. It comes as the coronavirus pandemic sees a surge of infections around the nation.
It is set to be the strictest lockdown the nation has seen since the first lockdown in March 2020.
The Pound was hit lower by the news. Markets became panicked that Britain's economy would continue to be hit hard by the pandemic and its recovery would be pushed out even further.
Still, some factors in Britain's underlying outlook have improved thanks to a UK-EU Brexit deal finally being agreed.
Canadian Dollar (CAD)
The Canadian Dollar has seen mixed movement this week so far, but it has been able to recover most of last week's losses against the Pound.
The Canadian Dollar is a currency often correlated to movement in oil, Canada's biggest export.
As a result, continued gains in oil prices have been boosting Canadian Dollar appeal in recent sessions. OPEC+ oil producers are expected to maintain cuts to oil production in order to stimulate demand.
News of tensions between Iran and South Korea are also boosting oil prices.
While some fresh coronavirus jitters have been weighing on market sentiment and limiting CAD demand, the currency has been able to hold a recovery against Sterling.
Pound to Canadian Dollar (GBP/CAD) Forecast
The Pound and Canadian Dollar will continue to be driven by shifts in market and risk-sentiment in the coming sessions, as markets digest the latest coronavirus developments.
If markets become more hopeful about vaccines and a recovery, the Canadian Dollar may strengthen further. This may make it harder for the Pound to hold its ground.
On the other hand though, if markets calm from the latest UK lockdown then the Pound could recover as well.
Investors will be closely watching tomorrow's UK services PMI data. Strong data could boost Pound demand.
Canadian trade balance on Thursday and unemployment stats on Friday could also influence the Pound to Canadian Dollar exchange rate.
As of Tuesday, 5th January 2021, the Pound Sterling currency rates mentioned within this news item were as follows:
GBP USD exchange rate was 1.3629, and GBP CAD exchange rate was 1.7274.