Published: 29 Jul at 4 PM Tags: Dollar, America, USA, India, Japan, South Africa, Sweden,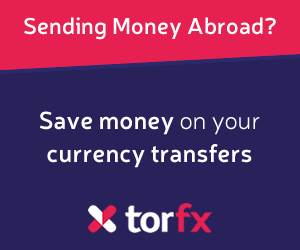 Although the Rupee has recovered some of the losses which saw it hit record-lows against the US Dollar earlier this month, the currency was trading slightly lower against the US Dollar today and its weakness remains a real cause for concern.
Ahead of tomorrow's Reserve Bank of
India
rate decision, the central bank commented that: 'The priority for monetary policy now is to restore stability in the currency market so that macro-financial conditions remain supportive of growth [...] Policy initiatives were taken in mid-July to address exchange rate volatility so that it does not risk macroeconomic stability and growth sustainability, [they provide] some breathing time.'
The Rupee's drop and climbing fuel costs remain major upside pressures.
In recent weeks the central bank has tightened liquidity conditions in an attempt to temper Rupee volatility, but the currency has still depreciated by almost ten per cent in the last six months.
In July the RBI opted to raise two interest rates and restricted daily fund injections into the banking system.
It is expected that the central bank will hold the benchmark repurchase rate at 7.25 per cent when it meets tomorrow.
The Rupee hit a low of 59.4800 against the US Dollar.
Declines against its American counterpart were exacerbated as US Pending home sales were shown to have advanced by more than expected in June (year-on-year) after posting a smaller than forecast month-on-month fall.
The USD/INR pairing is likely to experience significant movement in the days ahead, not just because of the RBI's rate decision, but also in reaction to the Federal Open Market Committee's policy meeting and influential US data, including US consumer confidence and second quarter GDP.
In other currency news,
South Africa
's Rand slipped against its peers today after the nation's Reserve Bank released figures showing that growth in household/company borrowing slowed in June. The Rand was trading in the region of 9.8285 against its US counterpart during the local session.
Sweden
's Krona, on the other hand, climbed against its rivals as Swedish retail sales expanded at an annual pace of 3.6 per cent last month, compared with a gain of 3.1 per cent in May. Economists were expecting sales to climb by 2.1 per cent.
Finally, with demand for safe-haven assets bolstered by growth concerns, the Yen approached a month high against the 'Greenback.' Currency strategist Brian Kim said this of the Asian asset's movement: 'People have been expecting Japan's economy to do better, and a pullback in economic performance may have people thinking that their stimulus isn't working. The Yen is strengthening because people are keeping money onshore, and from a foreign perspective, there's a little concern about lack of growth.'
As of Monday, 29th July 2013, the Pound Sterling currency rates mentioned within this news item were as follows:
GBP USD exchange rate was 1.534, GBP INR exchange rate was 91.0514, GBP JPY exchange rate was 150.1992, and GBP ZAR exchange rate was 15.0171.