Published: 28 May at 4 PM Tags: Euro, Dollar, Pound Sterling, America, UK, Eurozone, Australian Dollar, New Zealand Dollar, Canadian Dollar, Australia, New Zealand, USA, Canada, Germany, Japan, South Africa,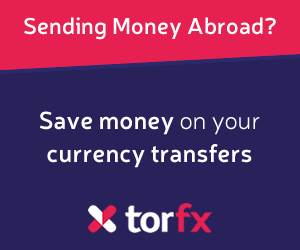 Pound Sterling
GBP/USD – Trading in the Region of 1.6722
On Wednesday the Pound consolidated recent declines against its major rivals as the Confederation of British Industry reported a slowing in sales growth. The CBI reported sales measure fell from +30 to +16 instead of advancing to +35.
US Dollar
USD/GBP – Trading in the Region of 0.5972
Yesterday the US Dollar was boosted by the news that durable goods orders in the world's largest economy unexpectedly increased. Upbeat US services and composite PMI also left the 'Greenback' in a stronger position. Today the North American currency was little changed after a domestic report showed that MBA mortgage applications fell by 1.2 per cent in the week ending May 23rd.
Euro
EUR/USD – Trading in the Region of 1.3607
The Euro struggled against peers like the Yen after German unemployment increased unexpectedly. However, some better-than-forecast sentiment figures for the Eurozone ensured that the Euro was riding high against the Pound.
Australian Dollar
AUD/USD – Trading in the Region of 0.9228
Although
Australia
's Westpac leading index declined, 'Aussie' losses were limited as a separate report showed that construction work in the South Pacific nation increased by 0.3 per cent in the first quarter. Economists had forecast a 0.5 per cent dip.
New Zealand
Dollar
NZD/USD – Trading in the Region of 0.8485
The New Zealand Dollar faltered overnight as measures of local business confidence and activity outlook declined, indicating that the Reserve Bank of New Zealand's decision to increase interest rates has shaken the confidence of some residents.
Canadian Dollar
CAD/USD – Trading in the Region of 0.9208
After losing ground yesterday in response to falling commodity prices the Canadian Dollar was fairly flat on Wednesday. The currency is likely to remain trading in a narrow range ahead of tomorrow's Canadian current account data.
Japanese Yen
USD/JPY – Trading in the Region of 101.7200
The Yen weakened against several of its rivals as investors bet that the Asian asset has been oversold and will soon reverse recent gains.
South African Rand
USD/ZAR – Trading in the Region of 10.4790
The shuffle in
South Africa
's cabinet and the nation's less-than-impressive GDP data pushed the Rand to a three-week low against the US Dollar on Wednesday. The emerging-market asset was also in a weaker position against several of its other most-traded currency counterparts.
As of Wednesday, 28th May 2014, the Pound Sterling currency rates mentioned within this news item were as follows:
GBP EUR exchange rate was 1.2295, GBP USD exchange rate was 1.6715, GBP AUD exchange rate was 1.8104, GBP NZD exchange rate was 1.9681, GBP CAD exchange rate was 1.8172, GBP JPY exchange rate was 170.1326, and GBP ZAR exchange rate was 17.4864.