Published: 27 Jun at 10 AM Tags: Euro, Dollar, Pound Sterling, America, UK, Eurozone, Australian Dollar, New Zealand Dollar, Canadian Dollar, Australia, New Zealand, USA, Canada, France, Germany, Japan, South Africa,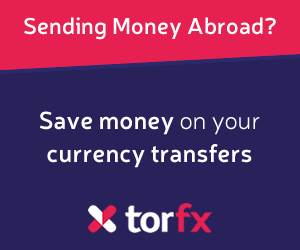 Pound (GBP)
Friday sees an important day for the Pound with the release of GDP data at 9:30 GMT. The results are predicted to remain the same at 0.8% QoQ and 3.1% YoY. The Pound has recently been gaining against its major peers, however Friday morning sees it trading slightly lower in anticipation of the results. A report from PricewaterhouseCoopers suggests: 'Most sectors and regions of the economy are now showing positive growth trends, with recent signs that business investment is also starting to pick up.'
Euro (EUR)
So far Friday has seen the EU publish results for French GDP data. Although growth hasn't declined on a QoQ basis, it stagnated at 0.0% and annual growth has fallen to 0.7% from 0.8%. However German Import Price data rose from -0.3% to 0.0% MoM in May and climbed from -2.4% to -2.1% YoY. With more influential data released today regarding German CPI and Eurozone Consumer Confidence data, it is hoped that there could be a boost for the Euro against the softened US Dollar.
US Dollar (USD)
The US Dollar has slipped against all major peers, causing the lowest exchange rate against the Yen in five weeks. The US Dollar has softened for the third consecutive day against the Yen, giving the USD/JPY pairing its largest weekly drop since April and its most notable 200-day moving average. Foreign exchange expert for Gaitame.com Research Institute Ltd Kumiko Ishikawa has commented: 'For currency traders, breaking below the 200-day moving average is a big deal. It's going to become an important psychological barrier.' Even though the St. Louis Federal Reserve Bank President James Bullard has made encouraging statements about interest rate rises in 2015, the 'Buck' is still proving unpopular.
Canadian Dollar (CAD)
The Canadian Dollar is seeing gains against the US Dollar in the aftermath of disappointing GDP data for the US, reaching a five and a half month high against its neighbouring rival. Currently trading at 0.9365, the 'Loonie' looks set to remain strong against the 'Buck' with high commodity prices proving an asset amid global fears over the Iraq conflict. Experts in the field believe 'we're getting close to the strongest levels of the 'Loonie' we're likely to see over the next few months.'
Australian Dollar (AUD)
After a week of disappointing news for the US, the 'Aussie' has been able to stand its ground in the currency market. Currently residing in the 0.94 US cents region, the 'Aussie' and the 'Kiwi' have both proved extremely popular recently with investors. An expert in the field, Kathy Lien has commented: 'The 'Greenback' was under pressure throughout the US trading session. Even though St Louis Fed president James Bullard said the markets should be pricing in rate increases based on Janet Yellen's recent comments, Treasury yields declined, indicating that investors are not convinced that the central bank is ready to tighten.'
New Zealand
Dollar (NZD)
The 'Kiwi' has seen favourable movement on Thursday as a result of New Zealand's comparatively upbeat Exports, Imports and Trade Balance figures, which should that New Zealand registered a trade surplus for a seventh month. Exports thrived, showing a rise to 4.60B from both the forecast and the previous 4.50B. Imports also proved strong, reaching 4.32B, smashing targets of 4.23B and bettering April's data of 3.96B. New Zealand has recently seen a boost for the 'Kiwi' in light of the weakening US Dollar and speculation that it could reach the pinnacle of the pairing's relationship is hot topic.
South African Rand (ZAR)
The social unrest in
South Africa
occasioned by the nation's mining strikes has had a great effect on the Rand, which looked able to gain some slight stability after an agreement was finally reached and the strike ended. However Thursday saw more disappointing news for the South African economy as metal workers have now confirmed strike action also, resulting in a slip for the Rand against the weak 'Buck'. Research group Tradition Analytics have noted: 'The announcement of more large-scale strike action has helped to ensure that the Rand is underperforming all emerging market currency peers so far today.'
As of Friday, 27th June 2014, the Pound Sterling currency rates mentioned within this news item were as follows:
GBP EUR exchange rate was 1.2482, GBP USD exchange rate was 1.7038, GBP AUD exchange rate was 1.8069, GBP NZD exchange rate was 1.9404, GBP CAD exchange rate was 1.8168, GBP JPY exchange rate was 172.7975, and GBP ZAR exchange rate was 18.0362.