Published: 25 Apr at 2 PM Tags: Euro, America, Eurozone, USA, Sweden,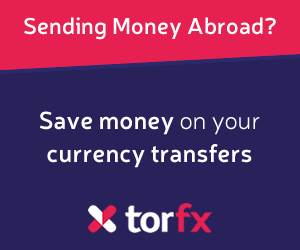 According to the Swedish central bank, the Krona's recent rally, which has seen the currency gain by 6 per cent against the Euro in the last year, is coming to an end.
The Krona's advance has had a real impact on prices, and the Riksbank has struggled to achieve its price growth target of 2 per cent for over a year.
Today data showed that
Sweden
's producer price index has dropped by 4.4 per cent from the same period of 2012.
And last week the central bank trimmed its inflation forecast for 2013 to 0.1 per cent.
The estimate for 2014 has also been negatively revised, with prices expected to rise 1.4 per cent rather than the previously estimated 2.1 per cent.
Krona strength has made life difficult for Swedish exporters, particularly as the Eurozone accounts for almost three-quarters of its export market.
However, according to Kerstin af Jochnick, First Deputy Governor of the Riksbank, the Krona's bullish days might be over.
During a recent interview in Stockholm af Jochnick stated: 'There are fundamental factors for why the Krona is at about this level. We think that it will remain at about this level.'
She continued: 'We have to make sure to become even better at reaching the inflation target [and the Krona is] important for inflation. [Krona strength] of course also puts demands on Swedish industry, and there are adjustment demands there, but those would probably have occurred anyway. We have very low demand, not least from Europe, and we're dependent on European growth picking up. That's what will help us to also get Swedish growth going. We can of course cut further, but you also have to consider what kinds of problems we have in the labour market and quite a lot of the problems we're seeing there are of a structural nature. We also have household indebtedness, which of course has been part of what we're considering.'
Although Riksbank Governor asserted that he was happy with the Krona's strength back in February, af Jochnick intimated that it was important for the central bank to 'continue to monitor' the currency's exchange rate.
As of Thursday, 25th April 2013, the Pound Sterling currency rates mentioned within this news item were as follows:
GBP EUR exchange rate was 1.1868, and GBP USD exchange rate was 1.5437.