Published: 13 Aug at 4 PM Tags: Euro, Dollar, Pound Sterling, America, UK, Eurozone, Australian Dollar, New Zealand Dollar, Canadian Dollar, Australia, New Zealand, USA, Canada,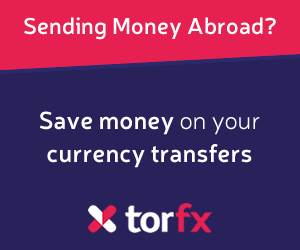 Pound Sterling (GBP)
As yesterday's UK growth rate data did little to surprise Pound investors, the Pound spend much of today being driven by rival currencies. Sterling remained lower against stronger currencies, but was able to rebound against weaker rivals like the US Dollar despite UK growth concerns.
This week's notable UK data has all been published. This will leave Pound investors reacting to UK coronavirus and Brexit developments as they await next week's UK inflation results.
Euro (EUR)
The Euro remained broadly resilient today. This week's Eurozone data has been decent enough to keep investors hopeful for the Eurozone's ongoing economic resilience, keeping the Euro more appealing than the Pound and US Dollar which are both weaker on economic uncertainties.
Some of this week's most notable Eurozone ecostats are due for publication today. Eurozone employment and growth stats will be published and could further bolster the Euro's resilient appeal if they impress investors.
US Dollar (USD)
US jobless claims data came in better than analysts expected today. However, as the US outlook remained pressured by a lack of progress on US stimulus and a dire US coronavirus situation, the US Dollar remained unappealing and GBP/USD was able to rebound.
US retail sales data from July will be published tomorrow. This is likely to be the most influential US ecostat of the week, and the data could have a big impact on the US Dollar's appeal if it surprises investors.
Australian Dollar (AUD)
Australia
's job market performed slightly better than expected in July according to this week's data. However, concerns about how Australia's recent lockdown in Victoria, as well as fears of rising coronavirus cases elsewhere in the nation, left the 'Aussie' tumbling amid concerns that the job market could be in for more weakness.
Australian Dollar investors may react to tomorrow's comments from Reserve Bank of Australia (RBA) Governor Philip Lowe, if he makes any unexpected signals on Australia's economy or monetary policy.
New Zealand
Dollar (NZD)
The Pound to New Zealand Dollar exchange rate touched on its best levels since May today, as the New Zealand Dollar tumbled. On top of fresh coronavirus cases reported in New Zealand, the Reserve Bank of New Zealand (RBNZ) surprised investors by announcing it was expanding its quantitative easing (QE) scheme.
New Zealand business PMI data will be published during tomorrow's Asian session. Lasting reaction to RBNZ news, as well as coronavirus developments, are most likely to drive the New Zealand Dollar tomorrow.
Canadian Dollar (CAD)
Despite mixed signs of recovery in the global economy, the Canadian Dollar benefitted from recovery hopes and a weak US Dollar today. However, with oil prices weak, the Canadian Dollar's potential for gains is limited.
This week's only Canadian data of note will be published tomorrow. If Canadian manufacturing sales data beats expectations, it could help the Canadian Dollar to sustain this week's gains.
As of Thursday, 13th August 2020, the Pound Sterling currency rates mentioned within this news item were as follows:
GBP EUR exchange rate was 1.1061, GBP USD exchange rate was 1.3071, GBP AUD exchange rate was 1.8278, GBP NZD exchange rate was 1.996, and GBP CAD exchange rate was 1.7281.