Published: 24 Jul at 10 AM Tags: Euro, Dollar, Pound Sterling, America, UK, Eurozone, Australian Dollar, New Zealand Dollar, Canadian Dollar, Australia, New Zealand, USA, Canada, China, France, Germany, Greece, Ireland, Italy, Japan, South Africa, Portugal,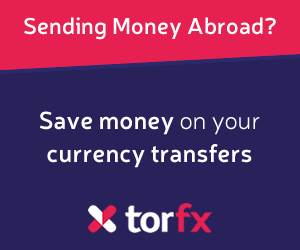 Pound Sterling
GBP/EUR – Trading in the Region of 1.1615
For the first time this week the Pound declined against the US Dollar as the safe-haven American asset was boosted by disappointing economic news from
China
. Sterling also softened modestly against the Euro as several pieces of positive Eurozone data supported the common currency. Movement was limited however ahead of the release of tomorrow's influential UK GDP figures.
US Dollar
USD/EUR – Trading in the Region of 0.7546
As risk sentiment ebbed in the wake of data showing that China's manufacturing sector contracted by more than forecast, the US Dollar was bolstered and gained on several of its most traded rivals. Today's US news, including new home sales data and preliminary market PMI, may cause further 'Greenback' fluctuations.
Euro (Currency of
Germany
,
France
,
Spain
,
Italy
,
Portugal
,
Greece
,
Ireland
etc)
EUR/USD – Trading in the Region of 1.3252
Positive services and manufacturing PMI for the Eurozone and Germany boosted the Euro during the local session. The common currency gained on the Pound and US Dollar, but additional movement could result from today's US news.
Australian Dollar
AUD/USD – Trading in the Region of 0.9254
Lower than expected manufacturing PMI for China,
Australia
's largest trading partner, dented the South Pacific nation's trade prospects and saw the 'Aussie' shed recent gains against the 'Greenback'. Meanwhile, the odds of the Reserve Bank of Australia issuing a rate cut next month fell as the nation's underlying inflation was shown to have accelerated in the last quarter.
New Zealand
Dollar
NZD/USD – Trading in the Region of 0.7973
While data showing that New Zealand posted a larger-than-forecast trade surplus helped the 'Kiwi' climb during local trade, the South Pacific currency later fell against its US rival as higher-risk assets lost their appeal in the wake of poor Chinese data. With the Reserve Bank of New Zealand due to publish its rate decision tomorrow further 'Kiwi' movement can be expected.
Canadian Dollar
CAD/USD – Trading in the Region of 0.9707
Significantly better-than-forecast Canadian retail sales data pushed the 'Loonie' to an over four-week high against the 'Greenback' yesterday. Overnight
Canada
's commodity-driven currency softened slightly as news from China weighed on risk appetite.
Japanese Yen
USD/JPY – Trading in the Region of 99.8100
Chinese economic concerns saw investors flock to the safe-haven US Dollar during Asian trading, with Japan's Yen consequently declining against its US counterpart. Additional Yen movement could occur in response to domestic foreign bond buying data, out tomorrow.
South African Rand
ZAR/USD – Trading in the Region of 9.7020
Yesterday
South Africa
's currency was able to strengthen to a 7-week high against its US counterpart as the 'Greenback' broadly softened. However, the commodity-driven currency weakened slightly after lacklustre news from China pushed investors away from higher risk assets.
As of Wednesday, 24th July 2013, the Pound Sterling currency rates mentioned within this news item were as follows:
GBP EUR exchange rate was 1.1607, GBP USD exchange rate was 1.5317, GBP AUD exchange rate was 1.6741, GBP NZD exchange rate was 1.9206, GBP CAD exchange rate was 1.5795, GBP CNY exchange rate was 9.3984, GBP JPY exchange rate was 153.616, and GBP ZAR exchange rate was 14.9546.