Published: 23 Jul at 1 PM Tags: Dollar, America, USA, India, Turkey,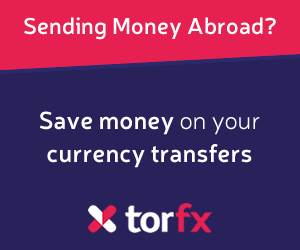 With the US Dollar broadly softening in the wake of yesterday's disappointing US housing data the Indian Rupee was able to strengthen against its American counterpart.
The less-than-impressive US news makes it increasingly likely that the Federal Reserve will refrain from tapering stimulus in the months ahead.
India
's currency was also boosted by the Reserve Bank of India's decision to make restrictions on gold imports stricter in an attempt to rein in the current account deficit.
Between August and November demand for gold increases as India's consumers stock up on gold products to give as gifts in the festival season. But now the RBI has stated that at least a quarter of every lot of imported gold has to be set aside for potential export.
In response to the Rupee's movement one strategist asserted that the Indian asset should continue climbing against the US Dollar, but that its strength 'will not be significant and sustained' as rising oil prices will restrict the impact of the gold curbs on the deficit.
The Rupee strengthened to 59.6575 against the US Dollar, edging further away from the record low of 61.2125 recorded earlier this month.
Further movement in the USD/INR pairing could occur in response to this afternoon's US house price index.
Yesterday the Turkish Lira was able to strengthen against its US peer ahead of
Turkey
's central bank interest rate announcement.
The financial institution was expected to increase interest rates, sending a sign of its commitment to safeguarding the volatile currency and the Lira consequently rose to 1.9122 against the US Dollar.
Turkey hasn't issued a rate increase since October 2011.
As mentioned in comments released by Barclays: 'In Turkey – an economy with a large current account deficit and inflation far above target – the central bank was forced to signal rate hikes in a written statement.'
And according to the latest data, Turkey's central bank has indeed raised its lending rate from 6.5 per cent to 7.25 per cent in order to lend the Lira some much needed support, but the borrowing rate was held at 3.5 per cent and the one-week repo rate was held at 4.5 per cent.
As of Tuesday, 23rd July 2013, the Pound Sterling currency rates mentioned within this news item were as follows:
GBP USD exchange rate was 1.5373, and GBP INR exchange rate was 91.5089.