Published: 23 Jun at 3 PM Tags: Euro, Dollar, Pound Sterling, America, UK, Eurozone, Australian Dollar, New Zealand Dollar, Canadian Dollar, Australia, New Zealand, USA, Canada, China, France, Germany, South Africa,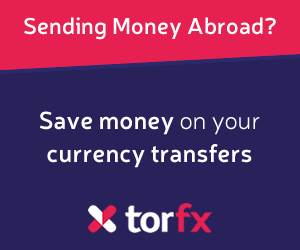 Pound Sterling (GBP)
The Pound is set to keep on its upward trajectory after reaching its five-year high recently and breaking the $1.70 US Dollar threshold. Friday will prove the most influential day this week with GDP data published, which is currently forecast to stay the same, at 0.8% QoQ and 3.1% YoY. Currency expert for the Bank of New York, Simon Derrick, has commented on the Pound's recent surge: 'when something like this suddenly emerges, you could see quite a big move develop.'
New Zealand
Dollar (NZD)
The 'Kiwi' has gained against the US Dollar after statistics showed
China
's manufacturing expansion, and the pairing is currently trading at 0.8732. China's Purchasing Managers Index showed a bigger rise than predicted, which has given New Zealand (one of their major trading partners) considerable support. Trader at OMF Stuart Ive commented: 'The manufacturing data out of China has really given us another boost to the upside as world growth comes into focus at the beginning of this week.'
US Dollar (USD)
The US Dollar has dipped today following positive Chinese data suggesting that the risk sentiment in commodity currencies such as the Australian Dollar is still likely to stay strong. With speculation that the 'Aussie' could drop as Chinese manufacturing slowed, the higher than forecast Chinese Manufacturing PMI data helped to ally fears that the 'Aussie' will soften in reference to iron ore prices, therefore causing less demand for the safe haven 'Buck'. The US will publish data every day this week, which can hopefully strengthen its value in relation to other major currencies.
Canadian Dollar (CAD)
After the US Dollar fell 0.60% to the Canadian Dollar on Friday, the 'Loonie' has achieved its highest figure for five months on Monday due to high inflation and strong retail sales data, with the USD/CAD pairing currently trading at 0.9317.
Canada
has a quiet week ahead by way of data publishing, however Thursday will show Average Weekly Earnings and Friday will see Industrial Product Price and the Raw Materials Price Index.
Australian Dollar (AUD)
The Australian Dollar is in a strong position this week when favourable figures for Chinese Manufacturing PMI proved an ally. The 'Aussie' is holding its ground at the 0.94 cents mark against the weakened US Dollar, and hopes of staying consistent are high. Trader at OMF Stuart Ive noted: 'The Chinese data is the best in six months and it does play out that commodity currencies will get a boost from it.' The ongoing Iraq crisis and commodity price fluctuations could cause the 'Aussie' to fall.
Euro (EUR)
The Euro has began the week softening against major currencies after the release of Manufacturing and Services PMI for
Germany
and
France
proved undesirable. The Eurozone Manufacturing PMI ultimately dropped from 52.2, Services fell from 53.2 to 52.8 and Composite dipped from 53.5 to 52.8. The Euro can only hope that Tuesday's German IFO data, Thursday's Jobseeker figures and Friday's French GDP and Consumer Price Index statistics can perk up the Single Currency.
South African Rand (ZAR)
The Rand has remained consistent against the US Dollar on Monday following its recent ten-day high. As
South Africa
finds China a key export destination, the positive Chinese Manufacturing PMI figures have enabled the Rand a moment of stability after a period of volatility. A foreign exchange advisor at Rand Merchant Bank, Jim Bryson, has stated: 'At the moment we are seeing strength based on Chinese figures. Commodity prices are doing well so the Rand strength has a lot to do with what's happening globally.'
As of Monday, 23rd June 2014, the Pound Sterling currency rates mentioned within this news item were as follows:
GBP EUR exchange rate was 1.252, GBP USD exchange rate was 1.703, GBP AUD exchange rate was 1.8068, GBP NZD exchange rate was 1.9541, GBP CAD exchange rate was 1.8275, GBP CNY exchange rate was 10.6017, and GBP ZAR exchange rate was 18.0293.