Published: 20 Aug at 4 PM Tags: Euro, Dollar, Pound Sterling, America, UK, Eurozone, Australian Dollar, New Zealand Dollar, Canadian Dollar, Australia, New Zealand, USA, Canada, Greece, Italy, Turkey,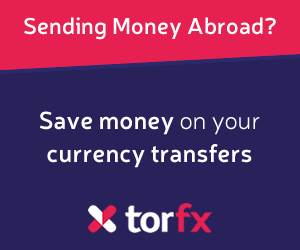 Pound Sterling (GBP)
The Pound (GBP) has risen against the Euro and the US Dollar today, thanks to a lull in Brexit-related warnings.
A report from the Institute of Directors (IoD) has shown that business leaders are concerned about post-Brexit trade, but this hasn't damaged demand for the Pound to the extent of the past two weeks' warnings.
Sterling could fall against the Euro and US Dollar on Tuesday, in the event that a forecast-matching slowdown in industrial orders damages GBP demand.
Euro (EUR)
Greece
has celebrated its exit from the Eurozone bailout programme today, but the Euro (EUR) has failed to reflect this optimism by declining against the Pound and the US Dollar.
Euro traders have remained cautious today because despite strong construction output figures, there are signs that
Italy
could be poised to cause major problems within the Eurozone.
In the aftermath of last week's tragic bridge collapse in Genoa, the Italian government is reportedly planning to submit an €80bn budget that will be spent assessing and reinforcing infrastructure across the country.
Such a large figure wouldn't sit lightly with Eurozone authorities and is especially concerning as Italy is already heavily indebted.
The Euro might regain lost ground and rise in value on Thursday, if the day's Eurozone PMIs show increased economic activity for August's estimates.
US Dollar (USD)
Today's US Dollar (USD) movement has been mixed, with the USD appreciating against the Euro but declining against the Pound.
This varied performance comes on the back of more warnings about the consequences of trade tariffs on US economic growth.
A recent survey from the National Association for Business Economics has shown that 91% of respondents believe that current tariffs are having 'unfavourable…impacts' on the US economy.
The next economic event that could affect the US Dollar will be Wednesday evening's Federal Reserve minutes from their latest meeting – these could boost USD demand if they suggest two more interest rate hikes later in 2018.
Australian Dollar (AUD)
Australian Dollar (AUD) movement today has included minor losses against the Pound, US Dollar and Euro.
This generally poor performance comes after last week's news that Reserve Bank of
Australia
(RBA) Governor Philip Lowe desires a weaker Australian Dollar.
Mr Lowe's argument is 'a lower [Australian] Dollar would be helpful', but some AUD traders see this as a stalling tactic to avoid having to raise RBA interest rates.
The RBA Governor will be speaking again this evening, after which the RBA's August meeting minutes will be released.
If Mr Lowe and the minutes don't give any indication of an upcoming RBA interest rate hike then the Australian Dollar could remain in low demand.
New Zealand
Dollar (NZD)
The New Zealand Dollar (NZD) has fallen against the Pound, the Euro and the US Dollar today, as economists consider the chances of a Reserve Bank of New Zealand (RBNZ) interest rate cut.
ANZ Bank has forecast that there could be an increased likelihood of a prolonged RBNZ interest rate freeze in the future, or potentially an even worse rate cut.
The New Zealand Dollar's losses could expand when tomorrow's Global Dairy Trade price index comes out, in the event that it shows a drop in global dairy prices.
New Zealand has a heavily developed dairy industry, so if prices fall then conditions will worsen for national dairy exporters.
Canadian Dollar (CAD)
Today's Canadian Dollar (CAD) movement has included losses against the Pound and Euro and narrow trading against the US Dollar.
CAD traders have been concerned by today's oil price movement, which has shifted downwards because of concerns about global economic disruption from
Turkey
's currency crisis and international tariffs.
The Canadian Dollar's troubles could continue on Tuesday and Wednesday, should the respective wholesale and retail sales figures reveal a slowdown during June.
As of Monday, 20th August 2018, the Pound Sterling currency rates mentioned within this news item were as follows:
GBP EUR exchange rate was 1.1138, GBP USD exchange rate was 1.2799, GBP AUD exchange rate was 1.7428, GBP NZD exchange rate was 1.9255, and GBP CAD exchange rate was 1.6689.