Published: 19 Aug at 3 PM Tags: Euro, Dollar, America, Eurozone, Australian Dollar, Australia, USA, Germany, India, Turkey,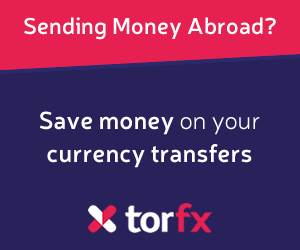 In what is becoming a recurring theme, the Rupee tumbled to yet another record low against the US Dollar during local trading.
The emerging-market asset continues to bear the brunt of ongoing speculation regarding the Federal Reserve tapering stimulus in September, and the Reserve Bank of
India
's best efforts to temper volatility appear to having minimal effect.
After plummeting by a staggering 2.4 per cent the Rupee was trading in the region of 63.13 against the US Dollar.
The Rupee's negative outlook prompted this response from economist Robert Prior-Wandesforde: 'Our primary concern is that policy authorities still don't 'get it' – thinking this is a fairly minor squall which will simmer down relatively quickly with fairly minor actions. If this remains the case, then a swift move to 65 against the US Dollar is probable, which in turn should help focus minds.'
Meanwhile,
Turkey
's Lira plunged to a historic low against the Euro as the common currency was supported by comments issued by
Germany
's central bank.
The Lira fell to 2.6117 against the Euro after the Bundesbank implied that the European Central Bank's commitment to keeping borrowing costs low won't prevent interest rate increases occurring to limit inflation.
As one foreign exchange strategist noted: 'The comments from the German central bank are providing some support for the Euro. There seems to be a slightly more positive view on the Euro. It seems like investors are gradually piling in.'
The Bundesbank's comments also allowed the Euro to advance to a two-week high against the safe-haven Yen.
Tomorrow's big piece of economic news to be aware of is the publication of minutes from the Reserve Bank of
Australia
's August policy meeting. Economists are expecting the minutes to indicate that the central bank has no intention of issuing an additional rate cut in the near future. If this prediction proves accurate the 'Aussie' could extend recent gains.
Although producer price figures for Germany, due for publication at 07:00 GMT, are of interest they are unlikely to inspire any major market movement tomorrow.
As of Monday, 19th August 2013, the Pound Sterling currency rates mentioned within this news item were as follows:
GBP EUR exchange rate was 1.1735, GBP USD exchange rate was 1.5651, GBP AUD exchange rate was 1.7136, and GBP INR exchange rate was 98.7676.