Published: 17 Jun at 2 PM Tags: Dollar, America, USA, China, Turkey,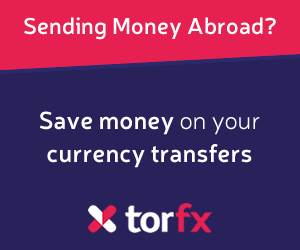 After the People's Bank of
China
opted to raise its reference rate to a fresh record of 6.15980, the Chinese Yuan climbed by the most for three weeks against the US Dollar.
The PBOC adjusted the Yuan's reference rate by 0.01 per cent.
During local trade the Yuan strengthened to 6.1250 per Dollar, however strategist Khoon Goh asserted: 'We have another record high fixing by the PBOC. As a result the Yuan is stronger. But broadly, while we did see the Yuan higher, the prevailing sentiment is that people want to buy Dollars.'
Demand for the US Dollar remains strong ahead of the Federal Open Market Committee's two-day meeting regarding US fiscal stimulus.
According to recent data China's industrial output growth slowed to 9.2 per cent in May from the same period of the previous year. Economists had anticipated that the result would come in at 9.4 per cent.
The next piece of influential Chinese economic data to watch out for, HSBC Flash Manufacturing PMI for June, is due out on Thursday at 2:45 am GMT.
In other currency news the Turkish Lira has dropped for the first time in a week.
The Lira rallied last week as it seemed that some resolution regarding the ongoing social unrest in the nation had been achieved. However, over the weekend riot police in Istanbul ramped up their crackdown on demonstrators.
Five Turkish labour unions also declared a general strike today in support of the protesters.
As a consequence of the returning unrest the Lira shed 0.7 per cent against the US Dollar, slumping to 1.8713 Lira per Dollar.
Losses were limited as a report showed that
Turkey
's unemployment rate rose to 10.1 per cent in March, 0.2 per cent up from a year earlier but better than the advance to 10.2 per cent economists anticipated.
However, as industry expert Tim Ash noted: 'disappointment over developments over the weekend [and the] lack of an agreement to end demonstrations' has reduced the appeal of the Lira.
As of Monday, 17th June 2013, the Pound Sterling currency rates mentioned within this news item were as follows:
GBP USD exchange rate was 1.5716, and GBP CNY exchange rate was 9.626.