Published: 16 Oct at 5 PM Tags: Dollar, America, USA, Russia, South Africa,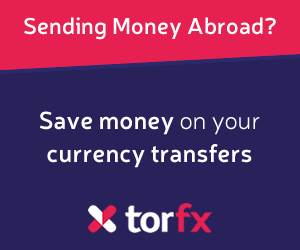 When the US government first entered a partial shutdown over two weeks ago, it seemed like there was plenty of time for the nation's lawmakers to hash out an agreement. But with the October 17th deadline for reaching the debt ceiling just hours away and no solution reached or even within sight, investors are getting a little twitchy.
That being said, the majority of higher-risk and emerging-market currencies were able to advance during North American trading as industry experts bet that a potentially disastrous default would be averted.
Certain factions of the US government might be refusing to give way, but as the implications of a default are extreme beyond consideration, many are arguing that the lawmakers have no choice but to compromise in the end.
Major ratings agency Fitch Ratings has also asserted that if the US defaults its AAA credit rating could be cut, stating: 'Although Fitch continues to believe that the debt ceiling will be raised soon, the political brinkmanship and reduced financing flexibility could increase the risk of a US default.'
As US Senate leaders continued with talks Russia's Ruble strengthened to 0.2 per cent against the US Dollar.
The Ruble was supported by the news that the Finance Ministry sold 14.7 billion Rubles of bonds due to mature in 20 years time.
According to income strategist Dmitry Dorofeev; 'The bond market is calm. People are not ready to take the US default idea seriously yet.'
Similarly,
South Africa
's Rand rallied before the close of the local session, rising to a high of 9.8230 following the publication of stronger-than-anticipated domestic retail sales figures.
Speaking of the US debt ceiling, industry expert Henk Potts commented; 'If the market truly believed the US will default on its obligations, we would see a more dramatic reaction from equity and bond markets. The great expectation is the deal will be done. If the deal is not done, however minuscule that chance may be, it would have a devastating impact on sentiment.'
Whatever the outcome, given that investors have been basically 'on hold' in recent hours, significant volatility is likely to occur.
As of Wednesday, 16th October 2013, the Pound Sterling currency rates mentioned within this news item were as follows:
GBP USD exchange rate was 1.5944, GBP RUB exchange rate was 51.3479, and GBP ZAR exchange rate was 15.7255.