Published: 15 Jul at 4 PM Tags: Dollar, America, USA, China, India, Turkey,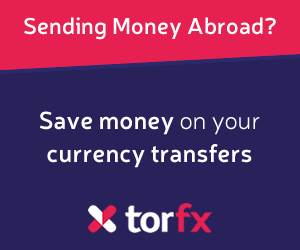 Turkey
's currency was trading within the region of a week-high against its US counterpart after appreciating by 1.2 per cent following heavy hints from the nation's central bank that rates could be increased this month.
According to a statement by the Governor of the Turkish central bank Erdem Basci, 'A measured step to widen the interest-rate corridor will be on the agenda of the next Monetary Policy Committee meeting on July 23rd.'
A week ago the Lira fell to a record low, causing the central bank to sell 6.35 billion Dollars in an attempt to stabilise the currency.
Commenting on the prospect of a rate increase in Turkey Benoit Anne of Societe Generale asserted: 'This is a strong signal that they are ready to take out the bazooka. [...] In this environment [a rate hike] would have to be sizeable.'
The US Dollar to Lira exchange rate is currently trading in the region of 1.9425
Meanwhile, in other currency news
India
's Rupee slumped by the most for a week as the central bank's options regarding easing monetary policy were lessened by a report showing that inflation quickened.
Official data revealed that wholesale priced were up 4.86 per cent in June year-on-year following May's 4.7 per cent gain.
The Rupee slipped to 59.8950 against the US Dollar during local trade.
As one chief economist observes, the USD/INR pairing is 'likely to remain underpinned in the short term in line with other emerging-market currencies. [The rising inflation rate is] something that the authorities may be sensitive to while the Rupee weakness remains.'
Additionally,
China
's Yuan edged to a two-week low against its US counterpart following the publication of lacklustre growth and factory output data for the world's second largest economy.
With China's GDP climbing 7.5 per cent in the second quarter, down from the previous three-month gain of 7.6 per cent, the Yuan closed the local session at 6.1378 per Dollar.
The Yuan's movement prompted one industry expert to state: 'Yuan appreciation has come to an end as the export growth outlook remains grim. The winder for depreciation from current levels has been opened given the US – China talks are over. It's time to shift focus back to fundamentals.'
As of Monday, 15th July 2013, the Pound Sterling currency rates mentioned within this news item were as follows:
GBP USD exchange rate was 1.5098, GBP CNY exchange rate was 9.2663, and GBP INR exchange rate was 90.475.