Published: 14 Jul at 12 PM Tags: Euro, Dollar, Pound Sterling, America, UK, Eurozone, Australian Dollar, New Zealand Dollar, Canadian Dollar, Australia, New Zealand, USA, Canada, China, Italy, South Africa, Portugal,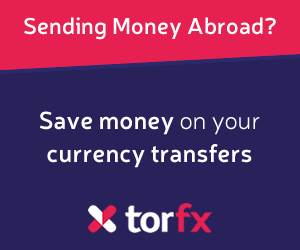 Great British Pound (GBP)\r\n\r\nThe Pound experienced a disappointing day on Thursday with poor Trade Balance data and the lack of encouragement gained from the Bank of England with regards to interest rate hikes. Moreover the strong Pound is damaging profit margins for retailers. However, economists are predicting the Pound will reach highs of 1.74 against the US Dollar within the next two quarters. Goldman Sachs representative, Sharon Bell stated: 'We're likely to continue to see earnings downgrades just because Sterling has got a bit further to go versus the Dollar and the Euro and we think that will continue to be a headwind.'
\r\n\r\nEuro (EUR)\r\n\r\nThe Euro has weakened after one of the biggest banks in
Portugal
missed a debt payment, hinting at a slowing of the economic recovery in Europe. Furthermore the Euro has seen distress at the hands of poor Italian Industrial Production data which fell unexpectedly. This has proved to be
Italy
's—the Eurozone's third most prominent economy—largest setback since 2012. A currency expert at Morgan Stanley, Hans Redeker commented: 'Banco Espirito Santo is far too small to have any systematic impact itself. What worries markets is that European banks have been selling off hard for several weeks and now we have had a whole string of economic surprises.'
\r\n\r\nUS Dollar (USD)\r\n\r\nWednesday was the most significant day for the US Dollar this week with the Federal Reserve's meeting minutes released. The minutes however, did not provide the response eagerly awaited by economists regarding interest rate hikes in the US. With no rises on the horizon for the US, the 'Buck' softened slightly. Steve Forbes stated: '(The Fed) has no appreciation for the need for a stable U.S Dollar. She [Janet Yellen] does not get it any more than (former Chairman Ben) Bernanke did.'
\r\n\r\nCanadian Dollar (CAD)\r\n\r\nThe Canadian Dollar has seen an interesting week, with talks amongst economists circulating about the use of jawboning tactics from the Bank of
Canada
which are expected in the near future for the rising 'Loonie'. Canada however awaits crucial Unemployment Rate and Net Change in Employment data released on Friday. An expert in the field, Tim Caulfield stated: 'As we continue to look for signs of economic improvement, the picture around unemployment is critical.'
\r\n\r\nAustralian Dollar (AUD)\r\n\r\nThe Australian Dollar has experienced an unsatisfactory week by way of data publishing, including negative data from
China
,
Australia
's largest trading partner. In spite of economists and traders in the foreign exchange market frustrated at the 'Aussie's' resilience to rising above the 95 US cents benchmark, the Australian Dollar has still been predicated to reach a minimum of 97 cents before the year closes, with some believing it has the power to reach parity. Forex expert Daniel Been stated: 'I wake up every morning hopeful there's going to be something big and unknown that nobody was accounting for, that brings the Aussie back into line.'
\r\n\r\nNew Zealand Dollar (NZD)\r\n\r\nAmongst strings of negative data for other countries, the
New Zealand
Dollar is flourishing. The 'Kiwi' looks to be making a 0.8% gain by the close of this week against the US Dollar dipping into the 88 cents region and currently trading at 0.8817. The New Zealand Dollar also elevated to its highest level against the Euro in over a year this week also, attaining 64.93 cents. An expert in the field, James Davies stated: 'It is mainly through the strength of the "Kiwi" and slight weakness in the Euro overnight- the "Kiwi" is on a high and not showing and sign of weakness yet.'
\r\n\r\nSouth African Rand (ZAR)\r\n\r\nDespite there being rumours of the striking NUMSA workers accepting the new offer employers made in the latter half of this week, the Rand has weakened as the metal workers have rejected it. After already experiencing a 5 month platinum mining strike,
South Africa
's economy is seemingly more in danger—with the inability to end the latest strike—to fall victim to a recession. With giants such as BMW cancelling plans to extend their presence in South Africa due to striking, Ford instead has stated their commitment to South Africa. 'We have a long-term commitment to South Africa... and we're making news next week about future products. So all we have to say is that we hope all sides come to amicable agreements as soon as possible.'
As of Monday, 14th July 2014, the Pound Sterling currency rates mentioned within this news item were as follows:
GBP EUR exchange rate was 1.2547, GBP USD exchange rate was 1.7089, GBP AUD exchange rate was 1.8189, GBP NZD exchange rate was 1.94, GBP CAD exchange rate was 1.8309, GBP CNY exchange rate was 10.6056, and GBP ZAR exchange rate was 18.2511.