Published: 14 Jun at 3 PM Tags: Euro, America, Eurozone, USA, Norway,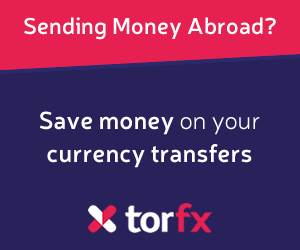 The Krone advanced to 7.6536 Krone per Euro this morning in response to assertions that
Norway
is prepared to increase stimulus if the slowdown in the Eurozone continues to have a negative impact on the nation's growth.
Norway's Finance Minister Sigbjoern Johnsen recently stated: 'To be faithful now, in a more turbulent situation, the framework of economic policy is vital, I would say, for the Norwegian economy going forward. We are vigilant in Norway. We will also try to adapt policy measures should there be any signs of increased challenges to the Norwegian economy, especially coming from the situation in Europe [...] There has been a slight rise in unemployment in Norway, not much. We have seen some businesses hitting trouble in the European market. Of course, with the Euro market still shrinking in many areas, that will have an impact on a country that has around 70 per cent of all its trade to Europe.'
Johnson continued: 'In 10 years' time, it's important that we have strengthened mainland Norway in order to protect production capacity and the tax base. We have challenges when it comes to competition in and it's very important that we address this today. Production must also rise and it's not written in the starts that Norway forever should have a very positive balance with the surrounding countries.'
The ongoing recession in the Eurozone, Norway's largest export market, is beginning to take a significant toll on the Nordic nation, with manufacturing labour costs surging and unemployment reaching a three year high. And after posting growth of 3.5 per cent last year the Norwegian economy is expected to expand by just 2.4 per cent in 2013.
Although the government recently announced its intention to increase spending by 19 per cent more will be done if the opposition, led by the Conservative Party, comes into power following the general election in September. The opposition currently leads in the polls and has promised to hike spending and slash taxes if elected.
The Krone, viewed as a European haven in these troubling financial times, has strengthened considerably since the onset of the economic crisis and its strength is largely responsible for keeping inflation below the Norwegian central bank's target of 2.5 per cent since the middle of 2009.
In other Eurozone news, consumer price inflation data for the 17-nation currency bloc was in line with economists' expectations, but employment fell by 0.3 per cent more than expected in the first quarter.
The worse-than-anticipated result allowed the Krone to strengthen to 7.6392 Krone per Euro as the European session progressed.
As of Friday, 14th June 2013, the Pound Sterling currency rates mentioned within this news item were as follows:
GBP EUR exchange rate was 1.177, GBP USD exchange rate was 1.5707, and GBP NOK exchange rate was 8.9796.