Published: 10 Jul at 5 PM Tags: Euro, Dollar, America, Eurozone, USA, Norway, Turkey,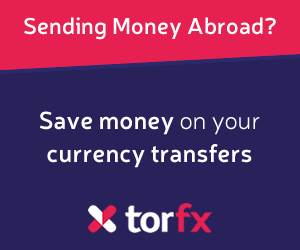 For the first time in several days
Turkey
's Lira weakened against the US Dollar.
The Lira fell to 1.9497 against the US Dollar after Fitch Ratings, one of the top three ratings agencies, intimated that Turkey could be in line for a rate cut given the extended period of social unrest the country has experienced.
Back in November Turkey's credit rating was raised, but Fitch has stated today that situation could be reversed because: 'prolonged social unrest, poorly handled, could deter tourism, exacerbate short-term capital outflows, drive-up inflation and damage economic growth, potentially putting Turkey's sovereign rating at risk.'
The currency also fluctuated as investors await Federal Reserve Chairman Ben Bernanke's policy announcement and the publication of minutes from the Federal Open Market Committee's latest meeting.
As strategist Tufan Comert notes: 'Investors do not want to take risks before seeing the Fed minutes this evening.'
The Turkish Lira is currently trading against the US Dollar in the region of 1.9502
Meanwhile over in Europe, Statistics
Norway
announced that the nation's underlying inflation rate held at 1.4 per cent in June, as estimated by economists, but 0.1 per cent lower than Norges Bank forecast. In the month, underlying consumer prices fell 0.3 per cent.
The result was largely due to the Krone softening in recent weeks in response to signs that Norway's central bank may be preparing to implement additional easing.
However, the data prompted this response from one senior economist: 'the figures are slightly on the weak side [so if the Krone stays at its current level] the probability of a rate cut in September is very small.'
Conversely, an Oslo based analyst is still expecting the Norges Bank to change policy when it meets in two months time. Kjersti Haugland commented: 'This is conditional on a stronger kroner in the months ahead, rather than in the weeks after the June policy meeting.'
The Krone strengthened against both the US Dollar and Euro during the local session, briefly achieving 7.7928 against the Euro and 6.1058 against the US Dollar.
As of Wednesday, 10th July 2013, the Pound Sterling currency rates mentioned within this news item were as follows:
GBP EUR exchange rate was 1.1516, GBP USD exchange rate was 1.5182, and GBP NOK exchange rate was 9.0721.