Published: 10 Jun at 3 PM Tags: Dollar, America, USA, Turkey,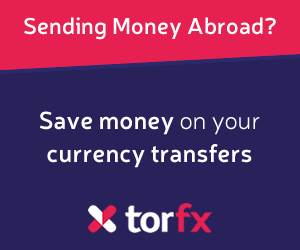 As Turkish protesters were issued a stern warning by the nation's Prime Minister the Lira plummeted by 1.1 per cent, the currency's most significant drop against the US Dollar for over 12 months.
The Lira hit 1.8962 against the US Dollar after PM Recep Tayyip Erdogan made an 'uncompromising' statement.
After visiting two cities which have suffered as a result of the recent unrest Erdogan asserted: 'We won't do what a handful of looters have done. They burn and destroy... They destroy the shops of the civilians. They destroy the cars of civilians. They are low enough to insult the Prime Minister of the country [...] We won't sacrifice our police to their wishes. We cannot leave the streets for anarchists and terrorists to roam [...] There are those who cannot stomach
Turkey
becoming greater and stronger. They don't want any investments in Turkey.'
Erdogan went on to encourage his supporters to steer clear of the violence and show their commitment to his policies when the local elections occur next March: 'I want you to give them the first lesson through democratic means in the ballot box [...] As long as you walk with us, the Justice and Development Party administration will stand strong. As long as there is life in my body, your Prime Minister and your party chairman, God willing, will not be deterred by anything.'
But Erdogan's hard-line approach doesn't seem to be having the effect he intends. According to one protester: 'As the Prime Minister continues his harsh style, the resistance also continues and is getting bigger. He is making the resistance bigger without realising it.'
In reference to private banks and the 'interest-rates lobby', which Erdogan claims is an attempt to undermine and profit from the Turkish economy, he stated: 'You who started this struggle against us, you'll pay a heavy price for it. The interest rates lobby has exploited my peoples sweat for years, and you won't be able to exploit it any longer.'
In just over a week of demonstrations three people have died, and many people's livelihoods have suffered.
Today data showed that Turkish industrial production expanded by 3.4 per cent in April, year-on-year, an improvement on the previous month's figure of 1.4 per cent but not as good as the 4.3 per cent growth estimated.
Other Turkish economic news to look out for this week includes Turkey's quarter-on-quarter GDP figures.
As of Monday, 10th June 2013, the Pound Sterling currency rates mentioned within this news item were as follows:
and GBP USD exchange rate was 1.5573.