Published: 9 Aug at 4 PM Tags: Dollar, America, Canadian Dollar, USA, Canada, China, South Africa, Thailand,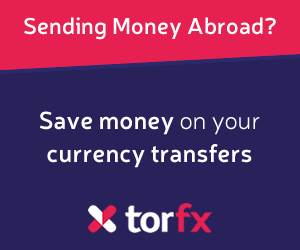 Commodity-driven and emerging market currencies have ended the week on a bit of a high as positive trade and industrial output data from
China
(the world's second largest economy) spurred demand for higher risk assets.
Thailand
's Baht rebounded from a month low against the US Dollar, strengthening to 31.23.
The Asian currency was aided in its climb by the news that Thailand's parliament passed the first reading of an amnesty bill for political prisoners yesterday.
In response to the Baht's movement analyst Pareena Phuangsiri commented: 'China's data lifted sentiment in the market. The fact that there's no intensity in the political situation so far also gave a short-term boost, but investors will still be cautious about the situation.'
South Africa
's Rand was also supported by the news from China, strengthening to 9.7815 against the 'Greenback' in spite of yesterday's disappointing domestic manufacturing figures.
Although rising commodity prices and heightened risk appetite helped the 'Loonie' advance against its peers as the North American session began,
Canada
's Dollar went on to decline against its US counterpart as the nation's unemployment rate unexpectedly rose to 7.2 per cent.
The latest figures showed that Canada's economy lost 39,400 jobs in July rather than gaining 10,000 as forecast.
The Canadian Dollar is currently trading in the region of 0.9665 US cents.
Meanwhile, Singapore's government raised the country's growth forecast to expansion of between 2.5 and 3.5 per cent, up from a previous estimate of 1 to 3 per cent.
According to Singapore Prime Minister Lee Hsien Loong, 'We have made steady progress this past year. Our economy is holding steady amidst global uncertainties. We are attracting more quality investments. Unemployment remains low.'
A weaker Singapore Dollar was also credited with aiding exporters and the tourist industry. Over the course of this year Singapore's currency has dropped by 3.2 per cent against the US Dollar and is currently trading in the region of 1.2584.
As of Friday, 9th August 2013, the Pound Sterling currency rates mentioned within this news item were as follows:
GBP USD exchange rate was 1.5504, GBP CAD exchange rate was 1.5951, GBP CNY exchange rate was 9.4913, GBP ZAR exchange rate was 15.2276, and GBP THB exchange rate was 48.4645.