Published: 8 Jul at 1 PM Tags: Dollar, America, USA, China, India, South Africa, Thailand,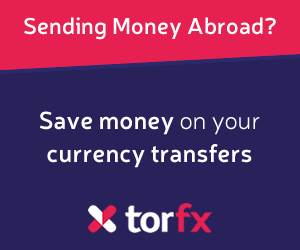 Thailand
's currency dropped to a 10-month low against the US Dollar in the aftermath of a better-than-forecast increase in US employment.
After data published on Friday showed that the US economy added 195,000 jobs rather than the 165,000 expected, the US Dollar broadly strengthened and emerging market/commodity driven currencies declined.
The Baht briefly declined to its lowest level since September 2012 before a slight upward correction saw it trading in the region of 31.36 Baht per Dollar.
When the Bank of Thailand meets on Wednesday it is expected to hold the policy rate at 2.5 per cent.
In response to the Baht's movement analyst Pareena Phuangsiri asserted: 'It's a reaction to the better-than-expected US non-farm payrolls and people are still withdrawing month from the region. Attention will also be on comments from the Bank of Thailand. We expect them to stay put because if they do move rates it will create more volatility.'
In other currency news,
India
's Rupee hit a fresh record low after shedding 1.2 per cent following the publication of the surprisingly strong US employment figures.
The Rupee briefly hit 61.212, smashing its previous record low, before moving to trade within the region of 60.965 after sources intimated that the Reserve Bank of India had sold US Dollars in an attempt to reduce the Rupee's volatility.
Meanwhile,
China
's Yuan lost ground against the US Dollar for a second day.
Concerns of a slowdown in the world's second largest economy resulted in the People's Bank of China trimming the fixing rate by 0.03 per cent, and the Yuan declined to 6.1337 against the US Dollar as a result. As one Hong-Kong based industry expert comments: 'The Dollar strength and slower Chinese growth are weighing on the Yuan. The Yuan could depreciate from current levels in the next few months as a weaker currency is more desirable for exports.'
South Africa
's Rand also weakened against the 'Greenback' as commodity-driven currencies lost their appeal in the face of mounting speculation regarding the Federal Reserve tapering stimulus before the close of the year.
As of Monday, 8th July 2013, the Pound Sterling currency rates mentioned within this news item were as follows:
GBP USD exchange rate was 1.4952, GBP CNY exchange rate was 9.1713, GBP INR exchange rate was 90.8506, GBP ZAR exchange rate was 15.1977, and GBP THB exchange rate was 46.8803.