Published: 7 Oct at 10 AM Tags: Euro, Dollar, Pound Sterling, America, UK, Eurozone, Australian Dollar, New Zealand Dollar, Canadian Dollar, Australia, New Zealand, USA, Canada, China, Japan, South Africa, Switzerland,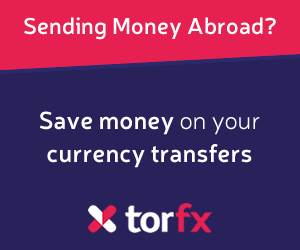 Pound Sterling
GBP/EUR – Trading in the Region of 1.1814
Ahead of this week's Bank of England policy meeting, at which it is expected that rates and asset purchases will remain unaltered, the Pound recouped recent losses against the US Dollar. However, the British asset was little changed against the Euro after declining by 1.1 per cent against the currency last week.
US Dollar
USD/EUR – Trading in the Region of 0.7368
Ongoing shutdown and fiscal cliff fears boosted safe-haven assets like the Yen overnight and saw the US Dollar weaken against both its Asian and Swiss rivals. While today's US consumer credit report could inspire 'Greenback' movement, political developments will be of considerable importance in the days ahead.
Euro
EUR/USD – Trading in the Region of 1.3580
Although the Euro continues to trade strongly against the Pound after advancing last week in response to several pieces of surprisingly strong data for the Eurozone, the common currency could slip as the European session progresses. While investors expected a gauge of investor confidence for the Eurozone to advance to 8.5 in October it actually dipped to 6.1, below September's 6.5 level.
Australian Dollar
AUD/USD – Trading in the Region of 0.9397
While the 'Aussie' derived some support from the fact that
Australia
's performance of construction index advanced to 47.6 last month from 43.7 in August, the US Federal shutdown prevented the higher-risk asset from making any notable gains.
New Zealand
Dollar
NZD/USD – Trading in the Region of 0.8273
The New Zealand Dollar lost ground against its US counterpart overnight as New Zealand's finance minister asserted that the 'Kiwi' is too strong to support export growth. This week data from
China
, including Tuesday's services PMI, will be as influential as domestic news when it comes to 'Kiwi' movement.
Canadian Dollar
CAD/USD – Trading in the Region of 0.9686
Although today's Canadian building permits report could influence 'Loonie' movement, much of the commodity-driven asset's direction will come from US developments. The Canadian Dollar continues to trade lower against several of its main peers as
Canada
's trade prospects dim in the face of US uncertainty.
Japanese Yen
USD/JPY – Trading in the Region of 96.8900
With no sign of an end to the US Federal shutdown in sight, and American lawmakers stressing the importance of finding a solution to the fiscal cliff situation before October 17th, the safe-haven Yen advanced on the 'Greenback'.
South African Rand
USD/ZAR – Trading in the Region of 10.0032
At the close of last week the Rand was headed for its biggest five-day gain against the US Dollar for a month, despite the publication of several pieces of less-than-impressive domestic data. However, even with a report showing that
South Africa
's forex reserves climbed by more than anticipated, the Rand begins this week slightly softer.
As of Monday, 7th October 2013, the Pound Sterling currency rates mentioned within this news item were as follows:
GBP EUR exchange rate was 1.1852, GBP USD exchange rate was 1.6091, GBP AUD exchange rate was 1.7072, GBP NZD exchange rate was 1.9399, GBP CAD exchange rate was 1.6597, GBP CNY exchange rate was 9.8498, GBP JPY exchange rate was 155.626, GBP ZAR exchange rate was 16.1011, and GBP CHF exchange rate was 1.4535.