Published: 4 Apr at 6 PM Tags: Euro, America, Eurozone, USA, Norway,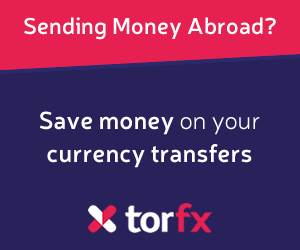 Over the past four years the Krone has strengthened by more than 20 per cent against the Euro, and
Norway
's central bank is finding it increasingly difficult to conduct fiscal policy as a result.
Inflation has lingered below the Norwegian central bank's target rate of 2.5 per cent since 2009 due to the Krone's rise, and in light of the ongoing Eurozone crisis the damage to exporters is growing.
In 2012 Norway's exports experienced growth of 2.9 per cent. The nation's central bank is estimating that that figure will drop to 0.5 per cent this year.
Last month Norges Bank held the nation's benchmark interest rate at 2.4 per cent, but also indicated that the financial institution was prepared to take action if the Krone's advance continued.
Today Oeystein Olsen, Governor of Norges Bank, asserted: 'A higher key policy rate might have curbed debt growth and demand pressures in the Norwegian economy. But in an environment of persistently low external interest rates, such a policy would likely have led to a sharp appreciation of the Krone, resulting in too low levels of inflation and economic activity.'
Olsen added: 'The crisis in Europe and weak growth in the US are also contributing to keeping interest rates in Norway at a low level.'
The Krone gained modestly against the Euro after the European Central Bank's rate announcement. The ECB held the benchmark rate at 0.75, a record low, and Mario Draghi (ECB President) intimated that policy makers are willing to implement additional policy easing in order to prevent the economy of the 17-nation currency bloc from deteriorating further.
As of Thursday, 4th April 2013, the Pound Sterling currency rates mentioned within this news item were as follows:
GBP EUR exchange rate was 1.1782, GBP USD exchange rate was 1.5231, and GBP NOK exchange rate was 8.81.