Published: 3 Apr at 12 PM Tags: Euro, America, Eurozone, Cyprus, USA, Italy, Sweden,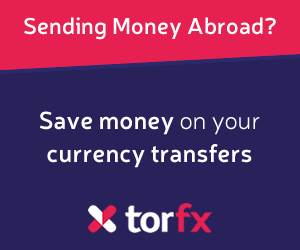 Over the past twelve months the Krona has advanced by 6 per cent on the Euro. Although some measures now rate the Krona as too expensive, there are industry experts who argue that the currency remains undervalued and should continue to gain.
In the wake of a series of major crises in the Eurozone (including last year's Grexit threat and this year's uncertainty regarding the political situation in
Italy
/the Cyprus bailout) the Krona, one of a limited number of currencies backed by an AAA rated government, has emerged as a European haven.
According to Henrik Gullberg, a forex strategist with Deutsche, the Krona has yet to reach its ceiling and is 'the only undervalued AAA rated developed-market currency'.
Gullberg argued that 'valuation won't become an issue' until the Krona is trading in the region of 7.75 – 8.0 Krona per Euro, something which he estimates could happen in 'the second half of the year'.
Similarly, HSBC strategist Daragh Maher asserted that with other European nations in dire straits, the expanding Scandinavian economy is increasing in attractiveness, boosting the appeal of its currency: 'The market is happy to buy an overvalued currency because it's AAA'.
The Krona gained modestly against the Euro this morning as the common currency continued to feel the pressure of the Eurozone's unemployment rate hitting a record 12 per cent. Yesterday the Krona leapt against the Euro, climbing by 0.8 per cent, after a stronger-than-forecast manufacturing survey for
Sweden
. This latest economic news makes it increasingly likely that Riksbank will refrain from any further interest rate cuts.
The EUR/SEK exchange rate is currently in the region of 8.3273, but HSBC are forecasting that the Krona could strengthen to 8.10 Krona per Euro before the close of the year.
As of Wednesday, 3rd April 2013, the Pound Sterling currency rates mentioned within this news item were as follows:
GBP EUR exchange rate was 1.1782, and GBP USD exchange rate was 1.5134.