Published: 2 Aug at 4 PM Tags: Dollar, Pound Sterling, America, UK, USA, Canada, India, Mexico, South Africa, Turkey,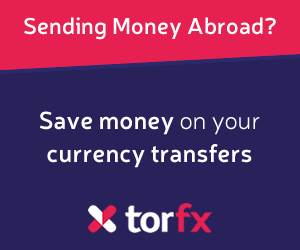 Today's US employment data has been a driving force behind market movement for the last 24 hours.
Prior to the publication of US non-farm payrolls and the US unemployment rate the 'Greenback' was trading strongly against the majority of its currency rivals.
Economists predicted that the US economy added 185,000 jobs in July, with the unemployment rate easing down to 7.5 per cent from 7.6 per cent.
However, while the jobless rate fell to 7.4 per cent the US only gained 162,000 positions in July. June's advance was also negatively revised to 188,000.
As a lagging employment sector is one of the main things hindering US growth, the result may prevent the Federal Reserve from tapering stimulus as soon as some industry experts expect.
As forex expert Sireen Harajli commented: 'If we start to see a slowdown in labour markets, that's only going to lead markets to think the Fed's not going to be tapering. The number was weaker than expected.'
Similarly, one Washington-based analyst observed: 'A below-forecast number should see the Dollar surrender some of the growth it saw on Thursday. That's because that will tend to subtract from the case for a September taper from the Fed.'
Separate figures showed that hourly earnings dropped by 0.1 per cent in July rather than advancing 0.2 per cent as hoped. The decline was the first recorded since October.
After the data was published the US Dollar slipped against the majority of its currency counterparts.
Declines against the Pound were exacerbated as the British asset garnered support from the news that UK construction PMI surged by more than expected.
In other currency news, the Rupee weakened past 61 per Dollar during the local session as the impact of the Reserve Bank of
India
's policy statement continues to wear on the currency. Since the RBI intimated that actions taken to support the Rupee will be temporary, it has shed much of its recent gains and weakened to within touching distance of the record low recorded in July.
Meanwhile,
Canada
's Dollar was able to climb against its US counterpart and
South Africa
's Rand strengthened slightly after pushing above the psychological 10 Rand per Dollar level.
Mexico
's Peso benefited from the lacklustre US news, jumping by 0.6 per cent against its North American rival.
Turkey
's Lira also advanced by 0.6 per cent against the US Dollar.
As of Friday, 2nd August 2013, the Pound Sterling currency rates mentioned within this news item were as follows:
GBP USD exchange rate was 1.527, GBP CAD exchange rate was 1.5805, GBP INR exchange rate was 93.0554, GBP MXN exchange rate was 19.4031, and GBP ZAR exchange rate was 15.1521.