Published: 30 Dec at 10 AM Tags: Euro, Dollar, Pound Sterling, America, UK, Eurozone, Australian Dollar, New Zealand Dollar, Canadian Dollar, Australia, New Zealand, USA, Canada, Japan, South Africa, Turkey,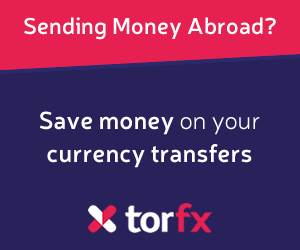 Pound Sterling
GBP/USD– Trading in the Region of 1.6477
The Pound pushed beyond the 1.20 mark against the Euro after data showed that UK house prices rose for an 11th consecutive month in December.
US Dollar
USD/GBP – Trading in the Region of 0.6068
The US Dollar touched a five-year high against the Japanese Yen as optimism rises that the US Federal Reserve will end its monetary easing programme by the end of 2014.
Euro
EUR/USD – Trading in the Region of 1.3744
The Euro is weaker against the Pound but little moved against other peers in muted trading. The currency found support from data released early in the session which showed that retail sales in
Spain
improved by 1.9% on a yearly basis, smashing forecasts of a figure of -1.57%.
Australian Dollar
AUD/USD – Trading in the Region of 0.8854
The 'Aussie' fell against its peers as iron ore production was hit as mining in the northwest of the country shutdown ahead of the arrival of Tropical Cyclone Christine.
New Zealand
Dollar
NZD/USD – Trading in the Region of 0.8161
The 'Kiwi' is mixed against its peers as it suffers from a lack of new data releases over the Christmas holidays and the muted trading in the markets.
Canadian Dollar
CAD/USD – Trading in the Region of 0.9336
The Canadian Dollar is little moved against its peers due to the lack of trading in the Christmas holiday season.
Japanese Yen
USD/JPY – Trading in the Region of 105.2886
The Yen tumbled against the US Dollar and has weakened significantly against other peers such as the South Korean Won. The Yen fell below 1,000 won per 100 yen during Monday's trading session for the first time in nearly five years.
South African Rand
USD/ZAR – Trading in the Region of 10.5412
The Rand remains under pressure against its peers as political turmoil in
Turkey
continues to dampen demand for high-yielding riskier market assets. The Rand has recorded the second biggest fall against the US Dollar this year.
As of Monday, 30th December 2013, the Pound Sterling currency rates mentioned within this news item were as follows:
GBP EUR exchange rate was 1.1942, GBP USD exchange rate was 1.649, GBP AUD exchange rate was 1.8485, GBP NZD exchange rate was 2.007, GBP CAD exchange rate was 1.7554, GBP JPY exchange rate was 173.046, and GBP ZAR exchange rate was 17.1958.