Published: 30 Sep at 5 PM Tags: Dollar, America, USA, Japan, Russia,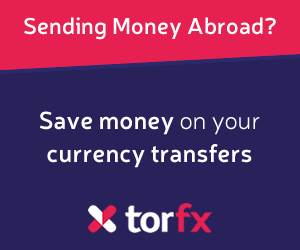 As the Fed's deadline for reaching an agreement regarding the US budget approaches, concerns that a non-agreement could result in the first government shutdown in nearly twenty years saw investors turn from higher-risk assets and flock to safer bets like the Japanese Yen.
Consequently, the Yen posted broad-based gains overnight and strengthened against the US Dollar – recording its first quarterly gain against the US asset for a year.
In response to the Yen's advance one senior foreign exchange strategist commented; 'The Dollar is weakening against the Yen, which is logical. The odds are that we're going to retest levels that we've seen in the past few weeks, which are probably around 96.40'.
If the US government can't agree on the budget the government could partially shut down, threatening debt ceiling talks, putting US growth at risk and jeopardising all that the nation has achieved economically over the last few months. Top ratings agency Moody's has estimated that if a shutdown occurs it could cost US growth up to 1.4 percentage points.
The Yen also advanced as Japanese Prime Minister Shinzo Abe prepares to detail his tax and economic support plans.
In other currency news, the Ruble shed recent gains against the 'Greenback' as crude oil (a major Russian commodity) declined ahead of the fallout from the US budget debates.
Although the Ruble recouped 5.7 per cent against the US Dollar in the days following the Federal Reserve's shock decision to refrain from tapering stimulus, it has since lost 2.7 per cent.
As strategist Vladimir Miklashevsky comments; 'Weak oil and currencies of other emerging countries made the Ruble virtually give up more than half of what it has gained in the beginning of the month [...] This week we expect a rollercoaster for the Ruble, a very turbulent week'.
As well as US budget worries, this week's US non-farm payrolls report will be of particular interest. Last month's disappointing employment report was considered to be a motivating factor behind the Federal Reserve's stimulus decision, so a positive result this time could fuel more tapering speculation.
Russian data to watch out for this week includes tomorrow's manufacturing PMI/current account report and Thursday's services PMI and month-on-month inflation rate.
The Ruble is currently trading against the US Dollar in the region of 32.3856
As of Monday, 30th September 2013, the Pound Sterling currency rates mentioned within this news item were as follows:
GBP USD exchange rate was 1.6191, GBP JPY exchange rate was 159.232, and GBP RUB exchange rate was 52.2786.