Published: 30 May at 10 AM Tags: Euro, Dollar, Pound Sterling, America, UK, Eurozone, Australian Dollar, New Zealand Dollar, Canadian Dollar, Australia, New Zealand, USA, Canada, Germany, Greece, Japan, South Africa, Portugal,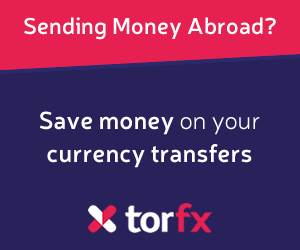 Pound Sterling
GBP/USD – Trading Higher, 1.5161
The Pound climbed against the US Dollar this morning as a Nationwide House Price report showed the most significant increase in UK home sales for 18 months. Influential economic news from the US and Eurozone could be responsible for Sterling movement in the hours ahead, but tomorrow's UK Consumer Confidence and Mortgage Approval figures are likely to have a bigger impact.
US Dollar
USD/EUR – Trading Lower, 0.7714
The 'Greenback' slipped against several of its most traded rivals during the local session as investors sold-off the currency. The US Dollar could gain today if domestic GDP, jobless claims and pending home sales figures meet or exceed estimates and fuel speculation that the Federal Reserve will begin to reduce its current easing measures.
Euro
EUR/USD – Trading Higher, 1.2966
Disappointing German jobless figures and the OECD's far from optimistic economic outlook for the Eurozone (with particular reference to nations like
Portugal
and
Greece
) increased speculation that the ECB will have to take more drastic easing measures in order to rescue the currency bloc. Consequently, the Euro was able to post a modest gain against its American counterpart. Today's consumer and industrial confidence figures for the Eurozone could inspire volatility.
Australian Dollar
AUD/USD – Trading Higher, 0.9670
A larger than expected increase in Australian building approvals allowed the 'Aussie' to gain on several of its main rivals before the close of local trade, notably the US Dollar. Tomorrow's domestic private sector credit report, due to be published at 02:30 GMT, may cause further Australian Dollar movement.
New Zealand
Dollar
NZD/USD – Trading Higher, 0.8107
Although the New Zealand Dollar being 'overvalued' was once again stressed by the RBNZ, the 'Kiwi' was able to climb against its American rival during local trade as New Zealand's home-building approvals expanded by more than anticipated. While global economic developments will likely cause additional movement in the South Pacific currency, local data (including business confidence figures) will also be of interest.
Canadian Dollar
CAD/USD – Trading Higher, 0.9670
The Bank of
Canada
's decision to hold the benchmark rate at its previous level allowed the Canadian Dollar to strengthen yesterday. The 'Loonie' gained on its US counterpart, as well as several of its other main rivals, following the rate announcement but could fluctuate ahead of tomorrow's Canadian GDP data.
Japanese Yen
USD/JPY – Yen Stronger, 100.6500
The Yen continued to gain on the US Dollar this morning as data revealed that Japanese investors sold off foreign bonds for a second consecutive week. The USD/JPY pairing may experience volatility this afternoon, depending on the outcome of several US data releases.
South African Rand
ZAR/USD – Trading Lower, 9.7971
The Rand continues to trade in the region of a four-year low against the US Dollar as disappointing domestic growth and unrest in
South Africa
's mining sector weigh heavily on the commodity-driven currency. The next piece of influential South African data, trade balance figures, is due out tomorrow.
As of Thursday, 30th May 2013, the Pound Sterling currency rates mentioned within this news item were as follows:
GBP EUR exchange rate was 1.1678, GBP USD exchange rate was 1.5234, GBP AUD exchange rate was 1.5739, GBP NZD exchange rate was 1.8811, GBP CAD exchange rate was 1.5693, GBP JPY exchange rate was 153.9033, and GBP ZAR exchange rate was 15.2892.