Published: 30 Apr at 10 AM Tags: Euro, Dollar, Pound Sterling, America, UK, Eurozone, Australian Dollar, New Zealand Dollar, Canadian Dollar, Australia, New Zealand, USA, Canada, China, Germany, Japan, South Africa,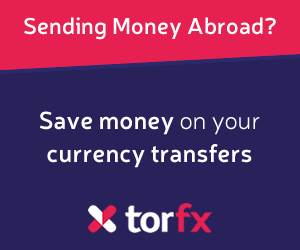 Pound Sterling
GBP/USD – Little Changed
After hitting a two-month high against the US Dollar yesterday, the Pound was little changed this morning despite an unexpected slide in UK consumer confidence. UK net consumer credit data could be responsible for Sterling movement in the hours ahead.
US Dollar
USD/JPY – Under Pressure
Friday's worse-than-anticipated US GDP figures continue to put pressure on the 'Greenback', although movement in the USD/JPY pairing is limited ahead of the Federal Reserve's two-day policy meeting, which begins tomorrow. This afternoon's US consumer confidence figures could be responsible for volatility in the market.
Euro
EUR/USD – Trading Lower
Already this morning reports have shown that German unemployment rose for a second month in April as the ongoing economic turmoil in the Eurozone takes its toll. The common currency declined against the US Dollar before the data was released and could fall further if the Eurozone's unemployment rate figures and consumer price index also disappoint.
Australian Dollar
AUD/USD– Trading Higher
With the Federal Reserve's policy meeting fast approaching the Australian Dollar climbed against its US counterpart, brushing a two-week high. An increase in Australian Private Sector credit also boosted the 'Aussie' during local trade. With
China
's manufacturing PMI and
Australia
's Performance of Manufacturing Index due for release tomorrow, the Australian Dollar could experience significant movement in the hours ahead.
New Zealand
Dollar
NZD/USD – Trading Lower
The 'Kiwi' fell against the US Dollar during local trade as New Zealand's building permit figures showed an unexpected decline. The data was forecast to reveal a gain of 2 per cent, taking the level to a five-year high but building permits actually fell by 9.1 per cent.
Canadian Dollar
CAD/AUD – Trading Lower
The Canadian Dollar was able to brush a two-week high against its US counterpart during local trade as crude oil gained and investors bet that the Federal Reserve would maintain current stimulus methods during its two day meeting. However, the expectation that data released today will show Canadian growth stagnated caused the 'Loonie' to fall against rivals including the Australian and New Zealand Dollars.
Japanese Yen
JPY/USD – Trading Lower
Mixed Japanese data triggered Yen fluctuations during the Asian session. Although the Yen initially strengthened against the US Dollar following the publication of Japanese household spending, industrial output, retail sales and unemployment figures the currency quickly shed gains to trade in the region of 97.9300 Yen per US Dollar.
South African Rand
ZAR/USD – Trading Lower
With
South Africa
's trade balance figures due for release this afternoon, the Rand softened slightly against the US Dollar as the European session began. Economists are expecting a narrowing in the nation's foreign trade balance, from 9.5 billion Rand to 8.5 billion Rand
As of Tuesday, 30th April 2013, the Pound Sterling currency rates mentioned within this news item were as follows:
GBP EUR exchange rate was 1.1796, GBP USD exchange rate was 1.5531, GBP AUD exchange rate was 1.4974, GBP NZD exchange rate was 1.8131, GBP CAD exchange rate was 1.5642, GBP CNY exchange rate was 9.575, GBP JPY exchange rate was 151.291, and GBP ZAR exchange rate was 13.9533.