Published: 29 May at 12 PM Tags: America, USA, China, Japan, Thailand,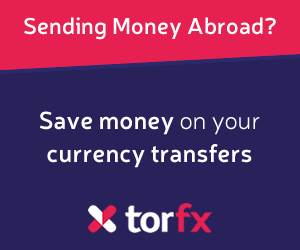 As predicted by the majority of economists, less-than-impressive growth data for
Thailand
prompted the nation's central bank to issue its first rate cut of the year.
Last week the Thai government had to lower its growth prediction for 2013, to expansion of 4.2 per cent.
Its target for export growth was likewise cut, dropping from 11 per cent to 7.6 per cent. The recent surge in the Baht (which has made it Asia's best performing currency this year, excepting the Chinese Yuan) has taken a toll on the nation's competitiveness when it comes to trade.
After the Bank of Thailand opted to slash quarter of a percentage point from its one-day bond repurchase rate, taking it to 2.5 per cent, the Baht fell against its US rival. The Thai currency slipped to 30.22, within touching distance of an over five-month low.
Attempts to spur growth, such as raising minimum wages, have already been attempted by the Thai government, and there are plans for heavy investment to be made in forging high-speed rail links between the nation's major cities in the years ahead.
In response to the central bank's decision one economist noted: 'The 25-basis-point reduction would mean government pressure for a further cut would continue. Without a drastic improvement in the economic outlook, the central bank will have more reason to cut rather than to hold the rate.'
Conversely, one Singapore-based industry expert stated: 'There are risks to further easing when asset prices have already run up significantly. Sharply lower rates would risk a further build up in asset price inflation that could threaten financial stability when the cycle turns.'
Earlier this month possible measures for limiting Baht volatility were submitted by the Bank of Thailand to the Finance Ministry. The central bank is still waiting approval. Yesterday the institution's Deputy Governor Pongpen Ryengvirayudh asserted that the bank will need to 'weigh the merit of providing growth support with financial stability concerns' and will interfere with the foreign exchange market if Baht movement becomes 'excessive'.
In other Asian news Japan's retail sales were show to have declined by 0.1 per cent in April from a year earlier, however, the Yen still strengthened in response to comments made by the Bank of Japan Governor regarding the importance of maintaining economic stability.
As of Wednesday, 29th May 2013, the Pound Sterling currency rates mentioned within this news item were as follows:
GBP USD exchange rate was 1.5122, GBP CNY exchange rate was 9.265, GBP JPY exchange rate was 152.9578, and GBP THB exchange rate was 45.5467.