Published: 29 May at 10 AM Tags: Euro, Dollar, Pound Sterling, America, UK, Eurozone, Australian Dollar, New Zealand Dollar, Canadian Dollar, Australia, New Zealand, USA, Canada, Germany, Japan, South Africa,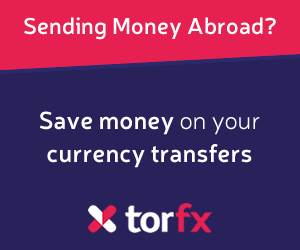 Pound Sterling
GBP/USD – Trading Lower, 1.5058
The Pound dipped to an 11-week low against the US Dollar prior to the opening of the European session, but was little changed against the Euro. Sterling may experience movement following the publication of a Confederation of British Industry Report, which economists are forecasting will show an improvement in the level of UK retail sales in May.
US Dollar
USD/GBP – Trading Higher, 0.6646
The safe-haven US Dollar adopted a bullish relationship with its peers during local trade after US house price and consumer confidence data smashed expectations. An absence of particularly influential US news may limit Dollar fluctuations in the hours ahead, although they could occur in reaction to several pieces of news for the Eurozone.
Euro
EUR/GBP – Trading Lower, 0.8546
In a comparatively heavy news day for the Eurozone the Euro is likely to experience notable volatility. While a report released this morning revealed a far more significant jump in German joblessness than expected, investors will also be looking ahead to today's other news, including the EC OECD economic outlook, EU policy recommendations, and German CPI figures.
Australian Dollar
AUD/NZD – Trading Lower, 1.1848
The 'Aussie' fell to an over four-year low against the US Dollar and an 18-month low against the US Dollar during local trade. The currency was adversely affected by better-than-expected US news as well as a report showing a 2 per cent decline in the value of Australian total construction. Meanwhile, an Australian index of leading economic indicators gained by a modest 0.2 per cent following the previous months 0.6 per cent advance.
New Zealand
Dollar
NZD/USD – Trading Lower, 0.8073
The 'Kiwi' declined against a bullish US Dollar and broadly strengthening Yen during local trade, but recorded a strong advance against a bearish Australian Dollar. The next piece of influential New Zealand news, the nation's building permit figures, is scheduled for release today at 23:45 GMT.
Canadian Dollar
CAD/USD – Trading Lower, 0.9619
Yesterday the Canadian Dollar fell against its US counterpart as crude oil futures fluctuated and the US released two pieces of better-than-expected economic data. The main catalyst for 'Loonie' movement today will be the bank of
Canada
's rate decision.
Japanese Yen
USD/JPY – Yen Stronger, 101.8800
The Yen advanced on the majority of its most traded peers as Bank of Japan Governor Haruhiko Kuroda issued a statement regarding the importance of a stable financial system. The Japanese currency also advanced on the Euro.
South Africa
Rand
ZAR/USD – Trading Lower, 9.7916
Disappointing South African first quarter GDP figures caused the Rand to tumble beyond a four-year low against the US Dollar yesterday. While news from the Eurozone will likely affect the commodity-driven currency, investors will also be looking ahead to Friday's South African trade balance figures.
As of Wednesday, 29th May 2013, the Pound Sterling currency rates mentioned within this news item were as follows:
GBP EUR exchange rate was 1.1687, GBP USD exchange rate was 1.5122, GBP AUD exchange rate was 1.5714, GBP NZD exchange rate was 1.8679, GBP CAD exchange rate was 1.5659, GBP JPY exchange rate was 152.9578, and GBP ZAR exchange rate was 14.8381.