Published: 29 May at 4 PM Tags: Euro, Dollar, Pound Sterling, America, UK, Eurozone, Australian Dollar, New Zealand Dollar, Canadian Dollar, Australia, New Zealand, USA, Canada, China, Germany,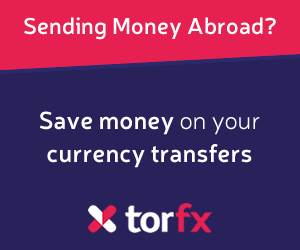 Pound (GBP)
The Pound (GBP) struggled today after the Bank of England's (BoE) policymaker, Michael Saunders, said that the 'searing experience' of the coronavirus pandemic would leave its mark on the British economy long after the lockdown was lifted.
Mr Saunders commented:
'If unchecked, there are risks of a vicious circle, whereby the economy gets stuck in a self-feeding loop of weak activity, pessimistic expectations and low investment.'
As a result, Sterling has suffered today from rising speculation that the central bank could take its interest rates into negative territory.
Euro (EUR)
The Euro (EUR) has also suffered today following the release of the Eurozone's flash inflation data for May, which undershot forecasts and fell to a four-year low of 0.1%.
Bert Colijn, the Senior Economist for the Eurozone at ING, commented on the report:
'The severe economic fallout is having a deflationary effect, which means the ECB is likely to stay in a crisis-fighting mode for some time to come. Expect the ECB to increase PEPP as soon as next week.'
Meanwhile, German retail sales for April fell to -5.3%. However, this was better-than-expected as the forest was a more severe drop of -12%. As a result, single currency investors are becoming increasingly concerned for the Eurozone's economic stability going forward.
US Dollar (USD)
The US Dollar (USD) also struggled today after the latest US GDP release showed a contraction of -5% in the first quarter, down from its previous estimate of 4.8%. Yesterday also saw the release of the US durable goods figures, which fell to a five-year low in April.
Meanwhile, US Dollar traders are awaiting US President Donald Trump's announcement of new policies against
China
. Washington has consistently criticised Beijing's handling of the coronavirus outbreak, resulting in an escalation of global risk.
Consequently, we could see the 'Greenback' begin to benefit from its safe-haven status as tensions between the two superpowers are likely to escalate.
Canadian Dollar (CAD)
The Canadian Dollar (CAD) has been set back by a slip in oil rally runs as the Western Texas Intermediate continues to trade around $30 per barrel.
Today also saw
Canada
's GDP figure for March sink from 0.1% to 7.2%. As a result, this has left many 'Loonie' investors concerned for Canada's economy as it continues to struggle amidst the coronavirus pandemic.
Australian Dollar (AUD)
The Australian Dollar (AUD) has been dented by US-China trade tensions. With China being
Australia
's largest trading partner, this has caused concern over Australia's economic strength going forward into the year.
The New Zealand Dollar (NZD) has shared the fate of the 'Aussie today, with the risk-averse 'Kiwi' suffering from worries that US-China trade tensions could further escalate.
Meanwhile, yesterday's New Zealand economic data, which included the ANZ business confidence report for May, has also left NZD investors concerned for the nation's ability to recover its economy in the near-term.
As of Friday, 29th May 2020, the Pound Sterling currency rates mentioned within this news item were as follows:
GBP EUR exchange rate was 1.1115, GBP USD exchange rate was 1.2343, GBP AUD exchange rate was 1.8512, GBP NZD exchange rate was 1.9898, GBP CAD exchange rate was 1.7, and GBP CNY exchange rate was 8.8099.