Published: 28 Aug at 3 PM Tags: Dollar, America, Canadian Dollar, USA, Canada, India, Japan,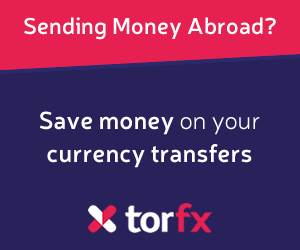 The Indian Rupee has spent most of Wednesday's session battling to avoid falling further against the US Dollar after it fell by its biggest margin in two decades as oil prices surged and the threat of conflict in the Middle East spooked investors.
Economists are warning that if the Rupee does not halt its slide soon then
India
is heading for its biggest crisis since 1991. In today's session the Rupee fell beyond the 68 to the Dollar margin as investors continued their withdrawal from riskier emerging assets, a withdrawal that was sparked by the US Federal Reserve's comments that it will begin tapering its monetary easing policy in the near future.
The hike in oil prices threatens to widen the already massive current account deficit in the country. The threat of conflict in the Middle East and the possibility for any military action to escalate the regions problems sent investors flocking to the safe havens of the Japanese Yen and US Dollar.
'ÄúIndia'Äôs macro muddle is fast approaching crisis proportions,'ÄĚ Richard lley an economist at BNP Paribas SA based in Singapore, wrote in a research report today. 'ÄúDownward pressure on asset prices is unlikely to abate until the Rupee becomes decisively cheap, maybe weaker than 70, or the authorities deliver 'Äėshock and awe'Äô tightening.'ÄĚ
The Indian authorities are taking action to stem the currency's losses by cutting the amount of imports and last month's Central Banks cash crunch. As a result of the currency's problems the nation's GDP s expected to expand at its slowest pace since 1992.
Panic in the market has been exacerbated by the fact that the measures invoked so far have delivered limited results. The Federal Reserve meeting in September is expected to provide more clarity on currencies and it's not likely until then that the Rupee will show signs of stabilization.
As of Wednesday, 28th August 2013, the Pound Sterling currency rates mentioned within this news item were as follows:
GBP USD exchange rate was 1.5534, GBP CAD exchange rate was 1.6295, GBP INR exchange rate was 105.5653, and GBP JPY exchange rate was 151.7401.