Published: 28 Aug at 10 AM Tags: Euro, Dollar, Pound Sterling, America, UK, Eurozone, Australian Dollar, New Zealand Dollar, Canadian Dollar, Australia, New Zealand, USA, Canada, Germany, India, Japan, South Africa, Turkey,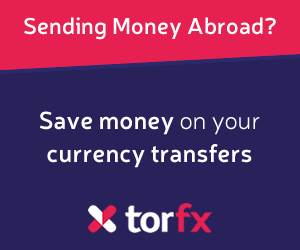 Pound Sterling
The Pound began the day weaker against both the US Dollar and Euro as investors waited to see whether Bank of England Governor Mark Carney would affirm his commitment to maintaining borrowing costs at record lows in a speech due later in the session. The currency has also been weighed upon by growing concerns that military action against Syria will involve UK forces.
US Dollar
The 'Greenback' has made gains against the majority of its peers and soared to new record highs against the Indian Rupee and Turkish Lira. It also hit a four-year high against the South African Rand as investors continue to abandon emerging market assets. Fears are growing that a conflict could break out with Syria as soon as Thursday, causing investors to turn to the safe haven 'Greenback'.
Euro
The Euro fell against the US Dollar as escalating geopolitical tensions between the West and Syria continue to create demand for safe havens. The single currency was weighed down by a weaker than expected result for the latest German consumer confidence data. Economists had expected a level of 7.1, instead the data showed a decline to 6.9, below the previous months reading of 7.
Australian Dollar
The 'Aussie' fell to a three-week low against the US Dollar as tensions over Syria curbed demand for higher-yielding assets. The currency was also weighed down by comments by made by a member of the Reserve Bank of
Australia
board who said that the currency is still too high.
New Zealand
Dollar
The 'Kiwi' extended its declines as the growing likelihood of military action in Syria erodes investor appetite for the higher yielding, riskier asset. The currency didn't react to news that New Zealand government officials found no signs of botulism-causing bacteria in the Fonterra Cooperative Group whey protein concentrate; rather it was a non-toxic variety.
Canadian Dollar
The 'Loonie' advanced made gains against its US relation, climbing from a near seven-week low after the value of the nation's biggest export of crude oil climbed to its highest level since July. The commodity's value increased over fears that Western military action in the Middle East could disrupt oil supplies.
Japanese Yen
The Yen hit a two-week high against the US Dollar early in local trading before retreating slightly. The Yen's status as a safe haven has seen it receive support as investors grow increasingly worried over possible military action in Syria. The currency lost some of its gains after some investors grew sceptical over the talk of military intervention, which helped the Dollar.
South African Rand
The Rand fell to a four-year low against the US Dollar as concerns over Syria and further labour unrest sent investors to safe havens.
South Africa
could face involving up to 350,000 people if wage disputes between employers and the workers unions escalate. As a result of the ongoing concerns the Rand has fallen by 19% against the US Dollar this year.
As of Wednesday, 28th August 2013, the Pound Sterling currency rates mentioned within this news item were as follows:
GBP EUR exchange rate was 1.1643, GBP USD exchange rate was 1.5534, GBP AUD exchange rate was 1.7363, GBP NZD exchange rate was 1.9875, GBP CAD exchange rate was 1.6295, GBP INR exchange rate was 105.5653, GBP JPY exchange rate was 151.7401, and GBP ZAR exchange rate was 16.0332.