Published: 28 Jun at 4 PM Tags: Dollar, America, USA, China, Russia, South Africa, Thailand,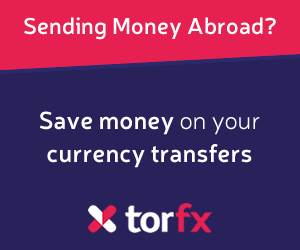 With the Federal Reserve's approach to quantitative easing drawing funds away from emerging market economies, the Thai Baht has weakened considerably over the last three months.
In fact, the currency's 6.1 per cent quarterly decline against the US Dollar is its most severe for almost 13 years.
The Baht dipped modestly against its US counterpart today as this week's domestic data also weighed on the currency.
A report published earlier this week revealed that overseas sales were down by 5.3 per cent in May, following April's 2.9 per cent increase.
The latest figures have also shown that industrial production dropped by 7.8 per cent year on year following a 4.2 per cent fall in April.
However, the nation's current account data was better than expected, coming in at -1.05 billion Rand in May from April's -3.36 billion Rand.
Yesterday Mathee Supapongse, a Senior Director of the Bank of
Thailand
intimated that the financial institution may lower 2013's export growth forecast from the current level of 7.5 per cent.
These local factors, on top of US easing concerns, have helped the Baht brush multi-month lows over the last week.
As one Tokyo-based industry expert commented: 'With concern about the Fed's reduction in quantitative easing, fund outflows accelerated and that weighed on the Baht. Concern about
China
's economy is also growing and that's also negative for the Baht.'
Earlier this week China published some less-than-impressive manufacturing figures.
The Baht is currently trading against the US Dollar in the region of 31.1200
In other currency news, the Russian Ruble was able to climb against the US Dollar for a second day as the price of Brent oil, a major Russian export, rose.
The Ruble rose to 32.7265 against the US Dollar but is still heading for a quarterly drop of 5.4 per cent.
In response to the Ruble's movement foreign-exchange analyst Anton Zakharov commented: 'The stabilization of the oil price and the end of the tax period are helping the Ruble finish the month in a better mood. The currency may weaken at the start of next month if commodities drop.'
As of Friday, 28th June 2013, the Pound Sterling currency rates mentioned within this news item were as follows:
GBP USD exchange rate was 1.5213, GBP CNY exchange rate was 9.3368, GBP RUB exchange rate was 49.9776, GBP ZAR exchange rate was 15.033, and GBP THB exchange rate was 47.3043.