Published: 28 May at 12 PM Tags: Dollar, America, USA, India, Thailand,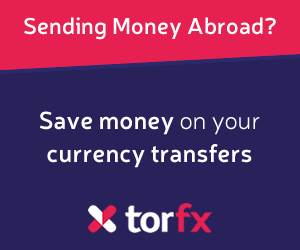 After last week's far from conclusive statement from the Federal Reserve, any positive US economic news is likely to stoke speculation that the central bank will begin to taper its current level of stimulus.
Today two such positive pieces of news are expected, home price figures and an influential consumer confidence index.
The US Dollar has already strengthened on the expectation that economists predictions for an increase in both these areas will prove justified.
Industry experts are anticipating that the index of consumer sentiment will climb from last month's level of 68.1 to 71.
This, in conjunction with the Bank of
Thailand
's looming policy meeting, saw the Baht fall close to a four-month low against the US Dollar and march toward a second monthly decline.
The majority of economists surveyed are expecting the Bank of Thailand to issue a 25 basis point cut in the one-day bond repurchase rate, taking it to 2.5 per cent.
As one foreign-exchange trader noted: 'The main theme is still concern the Fed will reduce quantitative easing, which is causing Dollar strength. Investors and traders have been pricing in a rate cut in Thailand, but with the strong Dollar trend, they don't have to bring a big cut.'
USD/THB was trading in the region of 30.0000 as of 11:20 GMT
Meanwhile, the Indian Rupee was within touching distance of a nine-month low against its bullish American counterpart, falling to 55.6750 per Dollar.
According to forex trader Ashtosh Raina: 'Today's depreciation is largely due to the broad dollar strength. The Rupee will likely stay range-bound as inflows are there.'
However, some industry experts have stated that the Rupee will be supported by the Reserve Bank of
India
's restraining gold purchases in order to bring a record current-account deficit under control.
Yesterday the financial institution stated that lenders can't use units of gold exchange-traded funds as collateral when making loans.
As of Tuesday, 28th May 2013, the Pound Sterling currency rates mentioned within this news item were as follows:
GBP USD exchange rate was 1.5033, GBP INR exchange rate was 84.2492, and GBP THB exchange rate was 45.1746.