Published: 28 May at 10 AM Tags: Euro, Dollar, Pound Sterling, America, UK, Eurozone, Australian Dollar, New Zealand Dollar, Canadian Dollar, Australia, New Zealand, USA, Canada, China, Germany, Japan, South Africa,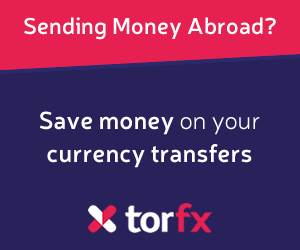 Pound Sterling
GBP/USD – Fluctuating Modestly, 1.5102
National holidays in the UK and US tempered market movement yesterday, but the Pound still edged lower against a bullish 'Greenback' this morning – briefly dropping to 1.5090 before creeping back to 1.5102. In the hours ahead US news is likely to be the main cause of Sterling movement.
US Dollar
USD/EUR – Trading Higher, 0.7746
The 'Greenback' broadly strengthened overnight as economists forecast an improvement in US consumer confidence and home prices. Industry experts are expecting that this afternoon's report will show that the US consumer sentiment index climbed from 68.1 to 71 this month. A surprising result could inspire US Dollar fluctuations.
Euro
EUR/USD – Trading Lower, 1.2880
Before European trade began the Euro slumped to 1.2880 against the US Dollar. Although a report released this morning showed an unexpectedly large decline in
Germany
's import price index the Euro was able to edge back up to 1.2913 against its American counterpart ahead of this afternoon's volatile US data.
Australian Dollar
AUD/USD – Trading Higher, 0.9817
With today's US consumer confidence and housing price data expected to show improvement (increasing the odds of the Federal Reserve starting to step down stimulus in the months ahead) the 'Aussie' fell to within touching distance of a 1 ½ low against the US Dollar. News that
China
's leading index dropped to 99.8 in April also weighed on the currency.
New Zealand
Dollar
NZD/JPY – Trading Higher, 82.8475
The 'Kiwi' experienced little movement against the majority of its counterparts during local trade, despite disappointing data from China (one of New Zealand's most significant trading partners). However, the South Pacific currency was able to advance by 1 per cent against a bearish Yen.
Canadian Dollar
CAD/USD – Trading Lower, 0.9653
With Bank of
Canada
Governor Mark Carney due to preside over his last policy meeting tomorrow the 'Loonie' dipped against several of its currency rivals. The Canadian Dollar also lost ground as the price of crude oil, a key commodity, declined. Further movement may occur this afternoon following the publication of US consumer confidence figures.
Japanese Yen
USD/JPY – Trading Lower, 102.1500
After gaining against peers including the Euro for the past several days the Yen declined during local trade as an official from the Bank of Japan intimated that the institution would leave easing as it is for the time being. The central bank also estimated that the deposits it holds in custody for financial companies will rise to record levels today.
South Africa
Rand
ZAR/USD – Trading Lower, 9.6311
Prior to the publication of South Africa's first quarter GDP figures the Rand softened to 9.6311 against the US Dollar. Economists have forecast that growth slowed to 2.4 per cent in the first three months of this year from 2.5 per cent in the previous quarter. A surprising result could trigger additional Rand movement.
As of Tuesday, 28th May 2013, the Pound Sterling currency rates mentioned within this news item were as follows:
GBP EUR exchange rate was 1.1694, GBP USD exchange rate was 1.5033, GBP AUD exchange rate was 1.5651, GBP NZD exchange rate was 1.8605, GBP CAD exchange rate was 1.5637, GBP CNY exchange rate was 9.2021, GBP JPY exchange rate was 153.7782, and GBP ZAR exchange rate was 14.7161.