Published: 27 Nov at 11 AM Tags: Euro, Dollar, Pound Sterling, America, UK, Eurozone, Australian Dollar, New Zealand Dollar, Canadian Dollar, Australia, New Zealand, USA, Canada, China, France, Germany, Japan, South Africa, Switzerland,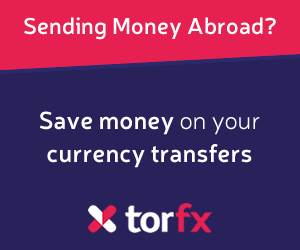 Exchange Rate News: UK GDP & US jobless set to be main market movers
Pound Sterling
The Pound is likely to see volatility following the release of data which is expected to show that the UK economy expanded at its fastest pace in three-years in the third quarter. The currency came under some pressure yesterday after Bank of England Governor Mark Carney said that he won't rush to raise interest rates even if unemployment reaches his target of 7%.
US Dollar
The US Dollar is under pressure against the Euro and Pound following yesterdays mixed data releases. US consumer confidence fell unexpectedly to a seven month low in November whilst the number of new building permits issued soared to the highest level in five years. The mixed U.S. economic data did little to soften expectations that the Federal Reserve will start to taper its stimulus program at one of its upcoming policy meetings.
The Euro
The Euro made gains against the safe haven Yen and Swiss Franc after
Germany
finally managed to agree to the formation of a coalition government. Following a night of intense negotiations Angela Merkel's Christian Democrats reached an accord with the Social Democratic Party after reaching deals on issues such as a minimum wage and tax increases. Further gains are unlikely after data out of
France
and
Spain
came in below forecasts.
Australian Dollar
The 'Aussie' continued its decline against most of its peers as traders take their most bearish stance on the currency in two months after the Reserve Bank of
Australia
once more warned that the currency is overvalued. The Central Bank's policy makers have stepped up comments on the currency in recent weeks after the U.S. Federal Reserve chose to refrain from tapering stimulus in September, a move which spurred the Aussie to rebound from the three-year low it reached in August.
New Zealand
Dollar
The 'Kiwi' is holding near a five-year high against its Australian relation as traders favour the smaller Oceanic nation. Data released in Asian trading showed that New Zealand's trade deficit was at its smallest since the mid 1990's due to the strong demand for the nation's major export of dairy goods.
Canadian Dollar
The Canadian Dollar weakened for a third day against the US Dollar as oil prices continue to soften in the wake of a deal reached between global powers and Iran.
Japanese Yen
The Japanese Yen resumed its downward trend due to a lack of demand for riskier assets after Germany finally agreed to form a coalition government. Tensions with
China
over a no fly zone could spark demand for safer assets over the next coming days after US and Japanese jets flew through the controversial Chinese air defence zone.
South African Rand
The Rand fell against most of its peers following yesterday's worse-than-forecast GDP data for
South Africa
. The disappointing data caused traders to offload the currency after it showed that the South African Central Bank's target for growth of 1.9% in 2013 will not be reached.
As of Wednesday, 27th November 2013, the Pound Sterling currency rates mentioned within this news item were as follows:
GBP EUR exchange rate was 1.1996, GBP USD exchange rate was 1.6283, GBP AUD exchange rate was 1.7927, GBP NZD exchange rate was 1.9977, GBP CAD exchange rate was 1.7247, GBP CNY exchange rate was 9.9201, GBP JPY exchange rate was 166.4244, GBP ZAR exchange rate was 16.6507, and GBP CHF exchange rate was 1.479.