Published: 27 Aug at 10 AM Tags: Euro, Dollar, Pound Sterling, America, Eurozone, Australian Dollar, New Zealand Dollar, Australia, New Zealand, USA, Germany, Japan, Russia, South Africa,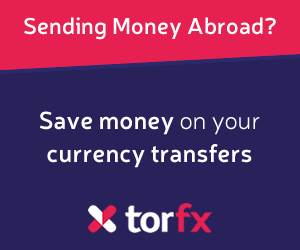 Pound Sterling
The Pound has softened against the Euro and US Dollar in early trading. Sterling lost ground against the 'Greenback' as speculation continues to build that the Federal Reserve could begin tapering its monetary easing policy in September. The Euro gained ground after this morning's data showed further signs of improvement for the Eurozone.
US Dollar
Despite Monday's disappointing Durable trade goods orders data the 'Greenback' edged higher against its peers. The currency is benefitting from concern that the USA may take military action against the Syrian Assad regime after chemical weapons were used on civilian populations in the outskirts of Damascus. The Dollar's position as a safe-haven currency saw it strengthen against the Euro, but soften against the Japanese Yen.
Euro
The single currency softened against the US Dollar over the increasing speculation that the US may involve itself militarily in Syria. Against the Pound the Euro made gains after the latest bout of data reports released from
Germany
showed further improvement in the trading bloc's largest economy.
Australian Dollar
The Australian Dollar declined against all of its most traded peers as the currency's volatility continued to increase to its highest level in six-weeks, damping demand for the currency. The 'Aussie' was also weakened by the worries over a possible military intervention in Syria by the USA and her allies.
New Zealand
Dollar
The 'Kiwi' weakened against the US Dollar and the Pound as concerns over possible military intervention in Syria weighs on risk-sensitive currencies. Earlier in local trading the currency found support after the country's biggest dairy producer, Fonterra hiked its forecast payment to farmers as global dairy prices remain elevated. Dairy goods account for a quarter of New Zealand output.
Japanese Yen
The Yen has strengthened against the majority of its peers after it was boosted by demand for safe haven assets as speculation builds of possible military action by the US in Syria. The situation looks likely to escalate if such action does take place as the Russians have warned of dire consequences in the event of such an action.
South African Rand
The Rand has extended its losses against the US Dollar after worsening labour troubles threaten the growth prospects for the South African economy. If the latest GDP figures come in worse-than-expected we can expect to see the Rand come under further pressure throughout the session.
As of Tuesday, 27th August 2013, the Pound Sterling currency rates mentioned within this news item were as follows:
GBP EUR exchange rate was 1.1612, GBP USD exchange rate was 1.555, GBP AUD exchange rate was 1.7317, GBP NZD exchange rate was 1.9961, GBP JPY exchange rate was 150.9658, GBP RUB exchange rate was 51.43, and GBP ZAR exchange rate was 16.1721.