Published: 27 Jun at 4 PM Tags: Euro, Dollar, Pound Sterling, America, UK, Eurozone, Australian Dollar, New Zealand Dollar, Canadian Dollar, Australia, New Zealand, USA, Canada, France, Ireland, Italy,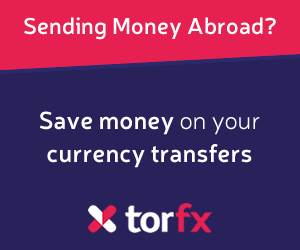 Pound Sterling (GBP)
On a busy day for UK political and economic news, the Pound has risen by 0.5% against the Euro but dropped by -0.3% against the US Dollar.
Elsewhere, Pound movement has been just as mixed, showing how today's news has unsettled Sterling traders.
On the plus side, a recent Bank of England (BoE) financial stability report hasn't been too alarming. Rising borrowing during the current low interest rates is flagged up as an issue, but otherwise the BoE sees UK banks in a stable light.
Less supportively, the Democratic Unionist Party (DUP) is facing its own problems in Northern
Ireland
. The party, as well as opponents Sinn Fein, are under pressure to cooperate by Thursday, or Northern Ireland could be subject to direct rule from Westminster.
In the near-term, the Pound may be moved by a speech from Bank of England (BoE) Governor Mark Carney on Wednesday. Carney could drop some hints about his outlook on UK interest rates, which could cause Pound gains if they are optimistic.
Euro (EUR)
The Euro has risen strongly against the Pound and US Dollar today, having been pushed up earlier by European Central Bank (ECB) news.
ECB President Mario Draghi praised the bank's previous policy measures, stating that Eurozone inflation should average at 1.7% up to 2019 as a result.
Near-term Euro movement may be caused by Wednesday's French confidence and Italian inflation rate figures.
Both are forecast to show growth, which may be enough to push the Euro up further.
US Dollar (USD)
The US Dollar has dipped against the Pound and Euro today, following a gloomy forecast from the International Monetary Fund (IMF).
The IMF has concluded that despite initial optimism about Trump's impact on the US economy, he will not live up to the expectations. The IMF has downgraded its 2017 US GDP forecast, from 2.3% to 2.1%. Even more alarmingly, the 2018 forecast has been cut from 2.5% to 2.1%.
In the near-term, the US Dollar could be influenced by a range of Fed speeches, including one by Fed official Neel Kashkari. If Kashkari is optimistic about the US economy despite the IMF statement then the US Dollar could appreciate.
Australian Dollar (AUD)
The Australian Dollar has dropped sharply today, owing to concerns about a possible third US interest rate hike in 2017.
In domestic news, iron ore prices have risen, but not by enough to cause Australian Dollar appreciation.
Friday's Australian economic data will focus on private sector credit measures for May. If the monthly and annual fields show growth then the Australian Dollar could advance.
New Zealand
Dollar (NZD)
With concerns about high national construction costs still present, the New Zealand Dollar has dropped against the Euro, Pound and US Dollar today.
Additional NZD weakness has been caused by May's trade balance showing a larger-than-expected surplus reduction.
Upcoming NZ news will consist of Thursday's ANZ business confidence and building permits stats. Rising figures in both fields could be enough to trigger an NZD advance against its regular peers.
Canadian Dollar (CAD)
With crude oil prices gradually rising today, the Canadian Dollar has advanced against the weakened Pound and US Dollar.
This current confidence in the Canadian Dollar may not last, as Wednesday will bring a speech from Bank of
Canada
(BOC) Governor Stephen Poloz.
If the Governor discusses Canadian interest rates, the Canadian Dollar could rally or crash depending on whether the outlook is positive or negative.
As of Tuesday, 27th June 2017, the Pound Sterling currency rates mentioned within this news item were as follows:
GBP EUR exchange rate was 1.1301, GBP USD exchange rate was 1.282, GBP AUD exchange rate was 1.6896, GBP NZD exchange rate was 1.7626, and GBP CAD exchange rate was 1.689.