Published: 27 Mar at 12 PM Tags: Euro, Dollar, America, Eurozone, Cyprus, USA, Canada, Italy, Japan, Switzerland,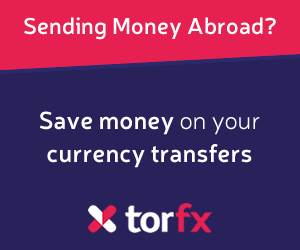 After hitting a fresh four-month low against the US Dollar this morning the Euro has continued sliding, dipping below 1.28 US Dollars to trade in the region of 1.2792.
The issues with Cyprus, when viewed in conjunction with the political uncertainty still dogging
Italy
, have substantially lessened the appeal of the common currency.
The Euro's decline has also been exacerbated by conflicting comments.
Although some EU insiders have stressed that the measures taken to deal with Cyprus' financial crisis will not become the model used across the Eurozone, others have hinted that this may not be the last time deposit and bondholders fund a bailout.
After the Dutch Finance Minister commented on the likelihood of the steps taken with Cyprus becoming a template for dealing with similar situations in the future, the markets experienced significant volatility and EU representatives have since had to engage in serious damage control.
For example, a document supposedly agreed by representatives of Eurozone finance ministries is said to state: 'The Cypriot program is not a template, but measures are tailor-made to the very exceptional Cypriot situation.'
But as Adam Cole, a currency strategist with the Royal Bank of
Canada
, points out: 'The precedent set by Cyprus and the political uncertainty in Italy means that risk premia in the Euro-region will continue to go wider. The risk of the bail-in of depositors in a future banking crisis has increased. The Euro will grind lower.'
Similarly, Swiss Bank Pictet & Cie. asserted that the reputation of the 17-nation currency bloc has been 'tarnished' by the recent turmoil.
The Euro shed 0.5 per cent against both the US Dollar and Japanese Yen this morning.
As of Wednesday, 27th March 2013, the Pound Sterling currency rates mentioned within this news item were as follows:
GBP EUR exchange rate was 1.1841, GBP USD exchange rate was 1.5127, GBP CAD exchange rate was 1.5374, GBP JPY exchange rate was 142.6989, and GBP CHF exchange rate was 1.4431.