Published: 27 Mar at 3 PM Tags: Euro, Dollar, Pound Sterling, America, UK, Eurozone, Australian Dollar, New Zealand Dollar, Canadian Dollar, Australia, New Zealand, USA, Canada, China, Italy,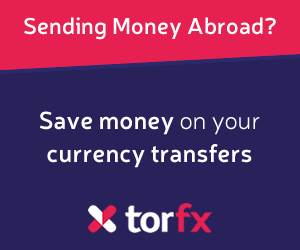 Pound (GBP)
The Pound (GBP) edged higher against many of its peers in spite of Prime Minister Boris Johnson's coronavirus diagnosis. Sterling's gains owed themselves primarily to an improvement in investor sentiment, with the British currency continuing to act as a risk-sensitive asset.
GBP has also continued to benefit from the Bank of England's (BoE) interest rate decision yesterday, which saw the bank hold rates at all-time record lows of 0.1%.
Euro (EUR)
The Euro (EUR) struggled today after tensions in the Eurozone escalated after
Spain
and
Italy
requested 'coronabonds' to help toward to recovery of their fragile economies.
The Eurozone has now been given two weeks to address the fiscal situation throughout the bloc, leaving some single currency traders nervous over the prospect of further Euro-area disintegration.
US Dollar (USD)
The US Dollar (USD) continued to perform poorly against its peers following this week's granting of the US Federal Reserve's essentially unlimited quantitative easing programme.
USD is also suffering from rising US coronavirus cases, seeing the 'Greenback' heading for its worse week since 2007.
Jane Foley, a currency strategist at Rabobank, commented: 'The sell-off in the US Dollar is a reaction to the liquidity measures announced by the Federal Reserve and other central banks. Fear may have subsided for now'.
Australian Dollar (AUD)
The Australian Dollar (AUD) preformed well following the US Dollar's weakness, lending the risk-sensitive 'Aussie' some support as investors flocked from the safe-haven 'Greenback'.
However, the Australian Dollar's gains could be short lived following data indicating a sharp decline in
China
's industrial profits in February.
The New Zealand Dollar (NZD) also benefited from the wide sell-off of the US Dollar today. NZD also benefited this week from the dire US jobs data which provided a boost to more risky assets.
Looking ahead, the 'Kiwi' could lose some of its gains as the global economy looks set for trouble as the coronavirus continues to ravage both domestic and worldwide economies.
Canadian Dollar (CAD)
The Canadian Dollar (CAD) has been plagued by plunging oil prices this week, leaving the oil-sensitive 'Loonie' wanting against many of its peers.
The Canadian currency also struggled after US-Canadian relations flared up after the US proposed to put troops on the undefended border to prevent the spread of the coronavirus.
As of Friday, 27th March 2020, the Pound Sterling currency rates mentioned within this news item were as follows:
GBP EUR exchange rate was 1.1155, GBP USD exchange rate was 1.2457, GBP AUD exchange rate was 2.0205, GBP NZD exchange rate was 2.0624, GBP CAD exchange rate was 1.7469, and GBP CNY exchange rate was 8.84.