Published: 26 Jun at 10 AM Tags: Euro, Dollar, Pound Sterling, America, UK, Eurozone, Australian Dollar, New Zealand Dollar, Canadian Dollar, Australia, New Zealand, USA, Canada, China, France, Germany, Japan, South Africa,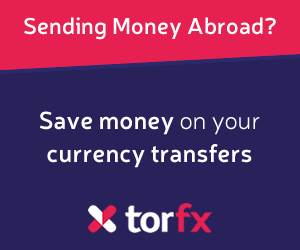 Pound Sterling
GBP/USD – Trading Lower, 1.5413
Surprising strong US data caused the Pound to weaken modestly against the US Dollar during the local session. The British currency was little changed against the Euro as European markets opened this morning, but Sterling fluctuations may occur in response to Chancellor of the Exchequer George Osborne presenting his spending review to Parliament in the hours ahead.
US Dollar
USD/GBP – Trading Higher, 0.6489
Better-than-forecast US durable goods orders, new home sales and consumer confidence figures allowed the US Dollar to adopt a bullish relationship with the majority of its peers during the local session. The 'Greenback' did ease lower against a broadly strengthening Yen, but further positive US news today could see the safe-haven currency continue its advance.
Euro
EUR/USD – Little Changed, 1.3075
After European Central Bank President Mario Draghi stated that stimulus would have to be maintained for some time to come and US data smashed estimations the Euro softened against its US rival. The common currency was little changed this morning as German consumer confidence was shown to have climbed unexpectedly and final first-quarter GDP figures for
France
met original estimates.
Australian Dollar
AUD/USD – Trading Higher, 0.9294
Although strong US data kept the AUD/USD pairing under pressure during the local session, the 'Aussie' was able to post modest gains against rivals including the Yen after
China
's central bank asserted that it would take action to restore stability to financial markets.
New Zealand
Dollar
NZD/USD – Trading Lower, 0.7756
The 'Kiwi' softened slightly against the US Dollar after New Zealand's Finance Minister Bill English once again commented that the South Pacific currency is overvalued. Domestic data, including trade balance figures and the nation's business confidence index, is likely to inspire 'Kiwi' movement during the local session.
Canadian Dollar
CAD/USD – 'Loonie' Trading Lower, 0.9545
Although the 'Loonie' briefly gained on the US Dollar yesterday, the currency's advance was quickly reversed when US data smashed economists' expectations. With speculation surrounding the Federal Reserve reining in quantitative easing mounting, the commodity-driven Canadian Dollar remains under pressure.
Japanese Yen
USD/JPY – Yen Stronger, 97.4000
Although the Chinese central bank pledged to intervene in order to calm markets, Chinese equities declined for a sixth day, allowing the Yen to broadly strengthen. As it stands, the Yen has rallied by 5.1 per cent in the last month.
South African Rand
ZAR/USD – Rand Weaker, 10.0452
Ahead of the publication of consumer confidence figures for
South Africa
the Rand weakened modestly against a bullish US Dollar. The commodity-driven currency was steady as the local session began, but is likely to experience movement in the hours ahead.
As of Wednesday, 26th June 2013, the Pound Sterling currency rates mentioned within this news item were as follows:
GBP EUR exchange rate was 1.1776, GBP USD exchange rate was 1.5325, GBP AUD exchange rate was 1.6503, GBP NZD exchange rate was 1.9704, GBP CAD exchange rate was 1.6044, GBP CNY exchange rate was 9.4204, GBP JPY exchange rate was 149.835, and GBP ZAR exchange rate was 15.4783.