Published: 26 Jun at 11 AM Tags: Euro, Dollar, Pound Sterling, America, UK, Eurozone, USA, Germany, Greece,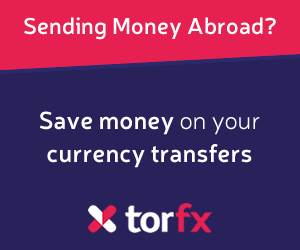 Pound Sterling (GBP)
With a complete absence of domestic data to provoke changes, the Pound is generally holding steady versus its major peers on Friday. A fractional appreciation can be linked to speculation that Prime Minister David Cameron will have more success with persuading European Union finance ministers to reform Britain's relationship with the EU. Yesterday's EU Summit saw Cameron outline his intentions for reformation, and the initial reaction from European officials was positive. Cameron had been given until December to create a proposal.
Carmon's success will be significant for the Pound. If traders feel that he will have no chance of having reforms accepted the Pound will dive. This is because a lack of compromise from Europe would be fodder for Euro sceptics who will be campaigning for a Brexit during the 2017 in/out referendum.
Euro (EUR)
Despite the fact that European officials held two separate meetings on Thursday to attempt to hash out an agreement with Greek officials, there was no sign of any progress made. The latest Greek proposals were rejected by the IMF who offered a counter proposal which was rejected by
Greece
. Another emergency meeting has been scheduled for Saturday which has seen the common currency avoid depreciation. This is due to speculation that this will be the last opportunity for Greece to receive bailout, meaning they are more likely to accept austerity measures so as to avoid complete insolvency.
European economic data had minimal impact on Friday with trader focus dominated by Greek geopolitics. The German Import Price Index failed to meet with the median market forecast for both the annual and the monthly figure in May. In addition, Eurozone M3 data failed to meet with market consensuses.
US Dollar (USD)
After US Services growth failed to meet with expectations, the US Dollar slumped versus many of its peers. The Services PMI was forecast to increase from 56.2 to 56.5, but the actual result only reached 54.8. This was punished because services account for a large portion of US gross domestic product. The poor result also weighed on bets as to the timing of a benchmark rate increase, calling into question Federal Reserve Governor Jerome Powell's prediction of two rate increases in 2015.
US data, due for publication later on Friday, has the potential to provoke changes for the 'Greenback' (USD). The University of Michigan Confidence Survey is forecast to show consumer sentiment held at 94.6 in June.
As of Friday, 26th June 2015, the Pound Sterling currency rates mentioned within this news item were as follows:
GBP EUR exchange rate was 1.4095, GBP USD exchange rate was 1.5747,