Published: 26 Apr at 4 PM Tags: Euro, Dollar, America, Eurozone, USA, France, Germany, Italy,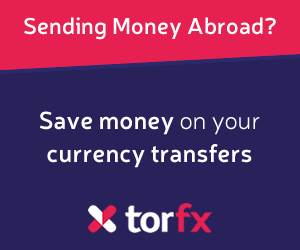 While European Central Bank (ECB) President Mario Draghi was cautiously optimistic during Thursday's April ECB policy decision, he did not offer much clarity on the bank's policy timeline and as a result the Euro to US Dollar (EUR/USD) exchange rate only saw a mixed benefit from the day's news. US ecostats also helped the US Dollar to strengthen.
So far this week, the EUR/USD exchange rate has tumbled and is on track to end the week lower. EUR/USD opened the week at the level of 1.2289 and has shed over a cent. At the time of writing, EUR/USD was trending near a low of 1.2119, the pair's worst level since the beginning of the year.
Thursday saw the European Central Bank (ECB) hold its April policy decision, where the bank left monetary policy frozen as analysts expected.
There was little surprising about the day's ECB news overall, as ECB President Mario Draghi also took an unsurprising cautious tone towards the bank's monetary policy outlook.
Investors hoping that Draghi would offer more concrete hints about the timeline of when the bank would unwind its quantitative easing (QE) programme, or when it may start thinking about hiking Eurozone interest rates, were disappointed by his largely unchanged outlook.
Draghi continued to maintain that monetary stimulus remained necessary for the time being and would remain in place until it was no longer needed.
He also warned that the worsening risk of trade protectionism from major nations like the US was a global downside risk.
Despite those cautions however, Draghi remained optimistic about the Eurozone's growth overall. He acknowledged that while Eurozone growth had recently moderated and slowed, the outlook for Eurozone growth was still solid and broad.
Still, the ECB's cautiousness on monetary policy left investors will little reason to buy the shared currency. This week's Eurozone data has been underwhelming so far this week too, with business confidence stats from
France
,
Germany
and
Italy
disappointing.
The US Dollar has been broad support this week and was able to easily advance against the Euro, as perceived policy divergence between the European Central Bank and Federal Reserve looks to widen.
As US Treasury 10-year bond yields have reached 3% this week for the first time in over four years, it has indicated that markets expect stronger US inflation and more interest rate hikes from the Fed are on the way.
On top of this strong underlying support for the US Dollar, Thursday saw the publication of some US trade stats which beat expectations.
March's US durable goods orders results were forecast to slide to 1.6% month-on-month, but instead printed at 2.6%. The previous figure was revised higher too, from 3% to 3.5%.
The US goods trade balance projection was lighter than expected, easing from $-75.88b to £-68.04b.
Friday will see the publication of most of this week's most notable Eurozone and US ecostats though, so EUR/USD could still see a shift in movement before markets close for the week.
A slew of notable Eurozone ecostats will be published, including growth and inflation projections from France and
Spain
, as well as German unemployment and the Eurozone's overall April confidence survey results.
Notable US data will be published too, including US growth projections for Q1 2018, as well as Michigan University's final April consumer sentiment surveys.
If Eurozone data comes in higher than forecast, it could help the Euro to US Dollar exchange rate to recover from some of this week's losses and some of Thursday's ECB-inspired losses.
However, with EUR/USD a cent below the week's opening levels the pair is on track to end the week lower unless US data is highly disappointing.
With the US Dollar being supported by expectations of US economic strength, the Euro to US Dollar exchange rate could see stronger gains if US growth data is highly disappointing and undermines the US growth outlook in some way.
As of Thursday, 26th April 2018, the Pound Sterling currency rates mentioned within this news item were as follows:
GBP EUR exchange rate was 1.1495, and GBP USD exchange rate was 1.3918.