Published: 26 Mar at 11 AM Tags: Dollar, America, USA, Japan,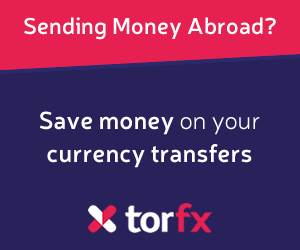 Haruhiko Kuroda may only have been the Governor of the Bank of Japan for a matter of days, but he's already causing waves.
Kuroda triggered modest but widespread declines in the Yen during local trade after he asserted that the BOJ will look into lengthening the maturities of bond purchases in order to meet his 2 per cent inflation target within two years.
The central bank Governor also added that they may dispose of the rule which keeps BOJ bond holdings at less than the value of banknotes outstanding.
When speaking to the lower house of Parliament Kuroda was firm, stating: 'Achieving the 2 per cent inflation target in two years is something that I have in my mind.'
Although the Yen has advanced by 2 per cent against its safe-haven rival the US Dollar over the last three days, it dropped slightly against the American currency in response to Kuroda's comments.
As currency strategist Jonathan Cavenagh remarks: 'The speculative community has driven Dollar/Yen higher.'
He added that when the BOJ meets next week, 'the bar is set quite high in terms of what [Kuroda] is going to have to deliver to give Dollar/Yen a significant boost.'
Meanwhile, other industry experts have expressed a slight lack of confidence in Kuroda's ability to make good on his promises.
For example, during an interview with Bloomberg Television Morgan Stanley Chairman Stephen Roach commented: 'It's a strong pledge from a well intended man, but I'm not convinced it's going to work. It's going to take a lot more to bring Japan out of its long slump than just another effort at quantitative easing.'
The Bank of Japan's first policy meeting with Kuroda at the helm is scheduled to take place on April 3rd, with the rate announcement being issued on April 4th.
As of Tuesday, 26th March 2013, the Pound Sterling currency rates mentioned within this news item were as follows:
GBP USD exchange rate was 1.5161, and GBP JPY exchange rate was 143.4711.