Published: 25 Sep at 11 AM Tags: Euro, Dollar, Pound Sterling, America, UK, Eurozone, Australian Dollar, New Zealand Dollar, Canadian Dollar, Australia, New Zealand, USA, Canada, Germany, South Africa,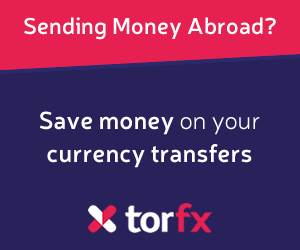 Pound Sterling (GBP)
With an absence of any fresh British economic data on Wednesday the Pound struggled to build upon its recent gains. The Unionist victory in the Scottish independence referendum sent Sterling higher in the early half of the week, but trader profit locking has curtailed any potential gains.
Later on Thursday afternoon Bank of England Governor Mark Carney will give a speech in Wales. Investors will scrutinise his every word for any hints as to the timing of interest rate revisions.
Euro (EUR)
Yet more disappointing German data on Wednesday saw the Pound to Euro exchange rate ten pips shy of a fresh 2-year high. IFO spokesperson Hans-Werner Sinn went as far as saying that: 'the German economy is no longer running smoothly'.
The single currency was also negatively affected by European Central Bank President Mario Draghi who gave a speech at a central banker's conference. In the speech he reiterated his willingness to do whatever it takes to stimulate growth in the Eurozone economy.
US Dollar (USD)
Sterling slid by over half a cent against the US Dollar on Wednesday after US housing market data printed much better-than-forecast. The positive print stirred traders into purchasing assets denominated in US Dollars in the hope that yield values will increase, especially given that the positive data pressurises the Federal Reserve into tightening monetary policy.
Canadian Dollar (CAD)
Having depreciated throughout the course of Thursday, the Canadian Dollar ticked higher in the afternoon after the US New Home Sales figure printed above expectations. Traders anticipate that strong demand for new properties south of the boarder has the potential to lead to enhanced cross-border trade.
Australian Dollar (AUD)
Sterling depreciated by around a cent against the Australian Dollar on Wednesday after traders took advantage of profit-buying. The risk-sensitive 'Aussie' (AUD) also garnered support on Thursday morning as traders interpreted Mario Draghi's latest speech to mean that further expansionary stimulus is on the cards.
New Zealand
Dollar (NZD)
The Pound ticked close to a 6-month high against the New Zealand Dollar on Wednesday but lost a little momentum on trader profit-locking. The 'Kiwi' (NZD) Dollar has tumbled on Thursday following Reserve Bank of New Zealand Governor Graeme Wheeler's latest statement in which he signalled his intention to sell the nation's currency in order to weaken it. He went on to say that the New Zealand Dollar's current level is unjustified and unsustainable.
South African Rand (ZAR)
The South African Rand has lost a lot of ground on Thursday after it was revealed that they may be unable to afford a forthcoming electric bill. Consumers have been asked to switch off anything that isn't completely necessary and industrial businesses were asked to conserve energy, even if that means reducing production.
As of Thursday, 25th September 2014, the Pound Sterling currency rates mentioned within this news item were as follows:
GBP EUR exchange rate was 1.2797, GBP USD exchange rate was 1.6325, GBP AUD exchange rate was 1.8554, GBP NZD exchange rate was 2.0556, GBP CAD exchange rate was 1.8132, and GBP ZAR exchange rate was 18.289.